Welcome to Kinetic Multisports.

We love racing as as much as you do and are passionate about delivering the ultimate athlete experience at every race. We race in truly amazing locales and offer the best racing experience possible. From novice to elite, young to old, join us at any of our beautiful venues and you'll quickly notice the Kinetic Multisports difference!
We are excited for what the year has in store and look forward to seeing you on the starting line.
The Kinetic Multisports Team
---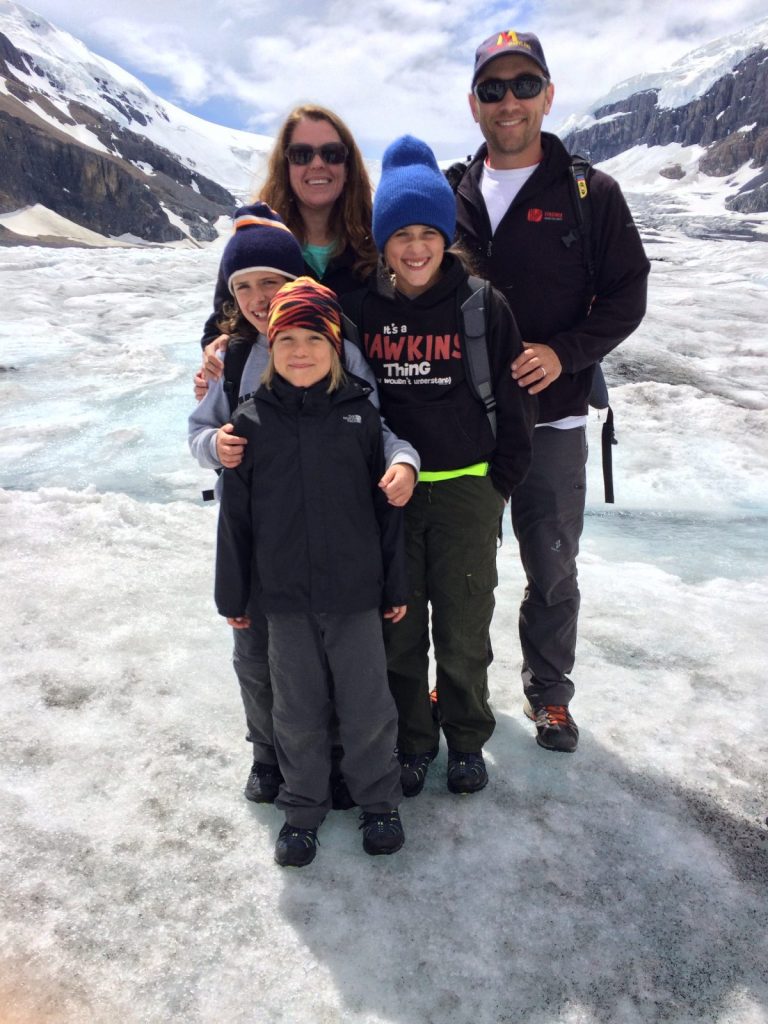 Greg Hawkins
Founder & Race Director
Greg Hawkins is the founder of Kinetic Multisports and began his triathlon career in 1995 with a 3rd place finish at the North East Triathlon. He juggled training, racing and part time race production during his years at UNC-Wilmington and during his 7 year tenure as a medicinal chemist. In 2005 he quit his day job and formed the Virginia Triathlon Series with 9 inaugural races.  In 2010, while earning his MBA at Duke University's Fuqua School of business he launched the Maryland Triathlon Series.  Then in the fall of 2017 he acquired Piranha-Sports based in Delaware and decided it was time to launch a company to unify all 50 races, that is when Kinetic Multisports was born.
When not at the race site Greg lives in Durham, NC with his wife, 3 children and Labradoodle. Greg's favorite workout is the "jailbreak" which consists of a trail run, quarry swim, trail run.
---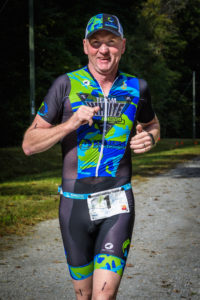 Don White
V.P. of Operations
Don has been a member of the Kinetic Multisports family since 2011. Don first ran the Marine Corps Marathon in 1979 and is a 6x Hawaii Ironman finisher. Competing in over 300 multisport events since 1985 he has just about done most distances.  He is a 25 year US Navy veteran and a USA Triathlon Lifetime Achievement award winner with a USAT # of 2718. "White Lightning" as he is known by his friends is passionate about triathlons and manages to race 20 or more times a year!
Don is the father of 2 adult children and lives in North Carolina with his wife, Suzanne who is our Timing and Registration Coordinator.  Don's favorite workout is a 2000 yard swim followed by a 3 mile run.
---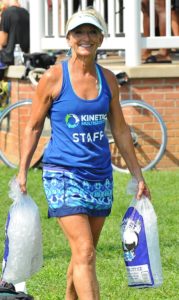 Janie Langford
Volunteer Coordinator
Janie joined the Kinetic Multisports family in 2007 and is the dynamo that coordinates the volunteer groups across our series. If you are ever privy to the radio on race morning, you will get a glimpse of how effective Janie is at getting stuff done. Our races wouldn't run nearly as smoothly as they do if it weren't for Janie's recruitment and leadership of all of our volunteers.  Janie was awarded the USA Triathlon Spirit of Multisport Award in 2013 for her passionate support of Triathlon.
Janie is mother of 5 and resides in Montclair, VA with her husband and former MTS director John Langford. Janie loves to run and can be found on the roads of her neighborhood or the nearby trails of Prince William Forest.
---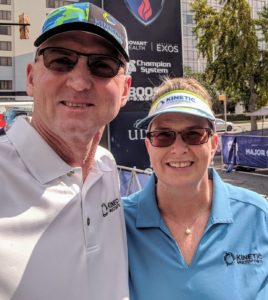 Suzanne White
Timing and Registration Coordinator
Suzanne officially joined our team in 2018, but she has been going to races since she met her husband, Don at triathlon in 1986. Suzanne has an incredible knowledge of the sport and her passion for people and attention to detail keep our races running smoothly. Suzanne is the mother of 2 adult children and lives in North Carolina with her husband Don our VP of Operations.  Suzanne's favorite workout is at the gym where she rides the elliptical and keeps her core strong.  Her goal is to work back up to running every day.
---
Our Staff
This outstanding group of men and women come from all walks of life and truly love the sport of triathlon. They all have regular lives and jobs, whether that be attending college full-time to running aquatics programs at the YMCA, yet they all choose to work weekends in the summer helping us put on races. Our staff is the best of the best. No one gets sent the staff schedule unless they have done "Option C" and proven they can pull their weight. We think they are awesome and couldn't do what we do without them.