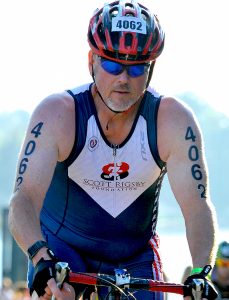 I know what it's like to make a turn off one path in life, to become a runner and a triathlete. I started running late in life, at age 49. That was 2010, the year after my Wife finished her first marathon. I currently have 182 completed races in my log book. In 2013 we decided to compete in our first triathlon, and the 2018 Smithfield Sprint will be my 12th TRI.
I also know how to give back to these communities.
Before I ran my first race, I had already volunteered and supported running events; I now have more than 200 swim-bike-run events in my volunteer log, involving nearly 250 hours on the water; coaching, studying, and providing on-water safety for open water swimmers.
I am retired a retired Naval Aircrewman and am still serving the Navy and our country.
I would very much enjoy talking with you about your training and preparation, your goals, your race plan, and how I may enhance your success on race day.