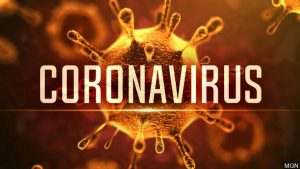 Dear Kinetic Multisports Athlete,
3/18/2020 – As the COVID-19 crisis continues to evolve, the CDC recommends cancelling any event with more than 50 people in attendance over the next 8 weeks to limit the spread of COVID-19.  Per CDC guidance and in cooperation with our host communities, all Kinetic Multisports events scheduled prior to May 15 are now cancelled.
This is an unprecedented situation and as athletes we are as gutted about this as you are.  We want to be as flexible and get back to racing with you as quickly as we can.  So, we have made options available for all athletes that are registered for Smithfield (4/4), Rumpus in Bumpass (4/25), Smith Mtn Lake (5/2) and the Kinetic Triathlon Festival (5/8-5/10).  The available options have been emailed to all athletes that were registered for the first 4 events.  So if you were registered please check your inbox for your options. These policies will be in place for the duration of the CDC event advisory.
We'll be ready to race with you when the dust settles.  Continue to stay healthy! GoKinetic
3/12/2020 – We want to assure you that your health, safety and well-being is our highest priority. As we approach racing season on the East Coast, be advised that Kinetic Multisports is monitoring the coronavirus (COVID-19) situation and its impact on public, outdoor gatherings and races.
At this time, all Kinetic Multisports events are scheduled to occur as planned. If that changes, we will communicate updates to our athletes and the communities we race in as soon as possible. The situation evolves daily and we appreciate your patience and understanding as our company and the planet navigate this public health issue.
Take a deep breath, wash your hands, and stay home if you don't feel well.
Learn more:
We are all in this together.
Stay healthy, GoKinetic.