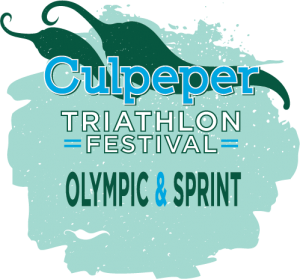 The Culpeper Triathlon is staged out of Mountain Run Lake Park at the foot of the Blue Ridge Mountains in the heart of Virginia horse country. The race will start with a in water swim in Mountain Run Lake. The transition area and finish line are located in the spillway and Mountain Run Lake. Rolling out of T1 athletes will have a challenging bike course with good pavement, low traffic and lots of turns.  It's not a PR bike course, but it is a a lot of fun! The run course has great views of Mountain Run Lake, the Blue Ridge mountains and is a rolling mix of flats and steady hills. Sprint athletes will do one (1) loop of the run while Olympic athletes will do two (2) laps. Want to see last years race?  Click HERE for the 2018 Duathlon (Lake was under construction in 2018 so the swim portion was cancelled) video and HERE for previous years triathlons then sign up below.
There is so much to see and do in Culpeper, VA. Main street offers an eclectic mix of restaurants, shopping and nightlife while the surrounding area offers great hiking, biking, fishing and more. Click HERE to learn more and plan your visit.
Register Now
Culpeper Olympic Triathlon
Saturday, July 31, 2021 at 7:30am
Triathlon: 1.5K Swim (Lake); 24 Mile Bike (Rolling); 10K Run (Rolling)
Aquabike: 1.5K Swim (Lake); 24 Mile Bike (Rolling)
Culpeper Sprint Triathlon
Saturday, July 31, 2021 at 8am
Triathlon: 750 Meter Swim (Lake); 16 Mile Bike (Rolling); 5K Run (Rolling)
Aquabike: 750 Meter Swim (Lake); 16 Mile Bike (Rolling)
Details
Packet Pickup
Lodging
Novice Athletes
Partners
Volunteer
Charities
Swag
Virtual

Race Information
Other categories available for the triathlon are Age Group, Aquabike, Relay Teams, Clydesdale,  Athena, Military, and Novice (No awards). All categories are scored 3 deep.
These events features a Tri-Blend Crew Style T-shirts, Custom Race Socks, Finisher's Medals,  Professional DJ, Bounce House and a post race meal.
All Kinetic Multisports Triathlon races are USA Triathlon sanctioned events. Click HERE for a brief description of common USAT racing rules and how you can avoid getting a penalty in this event. (Triathlon only)
All Kinetic Multisports races registrations are non-refundable.  There are however options for race registration insurance and a one time deferral.  Visit our FAQ's for more details.
All registered athletes will receive an email on the Wednesday or Thursday before the race with all the information pertaining to their entry to include bib numbers, wave start list with start times and any last minute details to make your race weekend go smoothly!
Race Policies
Directions
Participant list
2019 Athlete Guide
FAQs
Culpeper Triathlon Packet Pickup
Date: Friday
Time: 5pm-7pm
Location: Race Site
Pre-Race Meeting: 6pm at the Race Site
Date: Saturday
Time: 6am-7am
Location: Race Site – Mtn Run Lake Park-16100 JB Carpenter Jr. Dr, Culpeper, VA 22701
Note: Participants must collect his/ her own event packets. Photo ID is required in order to collect event materials. NO ID = NO EVENT.
Lodging
Get the absolute best rate on local lodging HERE
Thank you for making this event your first triathlon! There are many more people like yourself who will be racing this type of event for the first time. Please note that if you register as a Novice, you will be scored in the Novice division, not your Age Group. By registering as a Novice you will start the race in the last wave of athletes if the race is an open water swim.
USA Triathlon requires each triathlete to either have a current membership or purchase a 1-day license. The 1-day license can be purchased when you register. The cost of a 1-day license is $15, an annul membership is $50 for adults and $10 for kids under 18.
Below are links to additional information that you will want to review before race weekend.
Kinetic Multisports Partners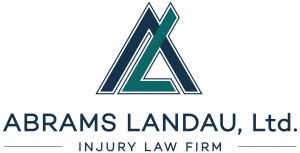 LANDAU LAW LLP is a preeminent litigation and insolvency boutique. We represent clients in a broad range of business litigation and insolvency matters. Our partners predominantly are former partners of large multinational firms who have found that they can provide better service to their clients in a firm with a more flexible structure.
---
Volunteers are the lifeblood of any successful event.
If you would like to volunteer for this race just fill out the form below and we will put you to work!
Affiliated Local Charities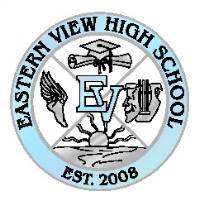 Please consider making a donation to the Eastern View Field Hockey Team for all the hard work they have done for this event since 2005.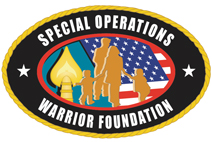 The Special Operations Warrior Foundation provides full scholarship grants and educational and family counseling to the surviving children of special operations personnel who die in operational or training missions and immediate financial assistance to severely wounded special operations personnel and their families. Please consider making a donation during the registration process. You can also make a donation via their website by clicking
HERE
.
---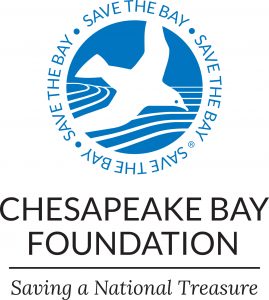 The Chesapeake Bay Foundation is a watershed protection agency that fights to keep the water we swim in clean. Please consider making a donation to the Chesapeake Bay Foundation during the registration process.
    Tri-Blend
Cotton T-Shirt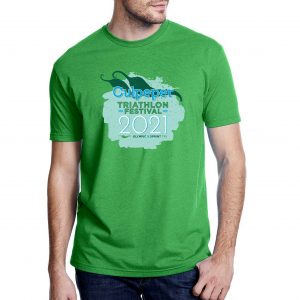 Virtual Racers Instructions
Choose your distance, log your activities and times, stay safe and wait for your awesome swag (stuff we all get)  to show up in the mail within 2 weeks after race weekend.
Sprint Distance Triathlon 750 meter swim, 16 mile bike, 5K run
Sprint Distance Aquabike 750 meter swim, 16 mile bike
Olympic Distance Triathlon 1.5K  swim, 24 mile bike, 10K run
Olympic Distance Aquabike 1.5K swim, 24mile bike
How to log results:
You will be logging your miles directly into the RunSignUp system.  You will get an email with instructions for you to upload directly.  If you do not get the email, you can follow the below instructions.  You will not be able to enter data until the Race Weekend and you will have until 11:59pm Sunday (live race weekend) to log your results.  If you are having any trouble, please email us at virtual@kineticmultisports.com
Log activities directly from the results page by clicking on Submit Virtual Results or by finding your previous results and then using the "Log Activities" button in the top section.
-Results
-Click Submit Virtual Results, Lookup, Log Activities
Register Now