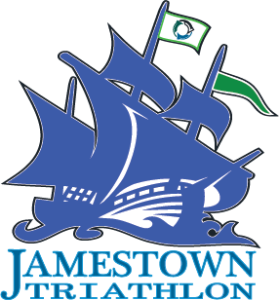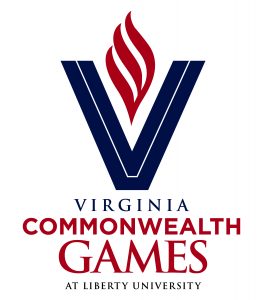 Just minutes from historic Williamsburg, VA and next door to the original Jamestown Settlement, the Jamestown Triathlon is a great mid-season race. The swim takes place at beautiful Jamestown beach where you can watch Osprey catch their breakfast or see a pod of dolphins swim along the course. The bike course is flat and fast. The run course is simply amazing as it winds through historic farmland and forest on a combination of bike paths and jogging trails. Be sure to stay for the weekend to experience all that the greater Williamsburg area has to offer, including the new Billsburg Brewery, the Jamestown Settlement and so much MORE.
REGISTER NOW
RUN SIGN UP PAGE
Jamestown Olympic
Saturday  June 8, 2024 at 7:00 AM
Triathlon: 1.5K Swim; 40K Bike (Flat); 10K Run (Flat)
Aquabike: 1.5K Swim; 40K Bike (Flat)
Jamestown Sprint
Sunday  June 9, 2024 at 7:00 AM
Triathlon: 750 Meter Swim; 20K Bike (Flat); 5K Run (Flat)
Aquabike: 750 Meter Swim; 20K Bike (Flat)
Details
Packet Pickup
Photos
Testimonials
Novice Athletes
Partners
Volunteer
Charities
Swag

Race Information
All athletes receive a great race, a super comfy race shirt and socks, finisher's medal, post race food/drink, high-fives and sore muscles!
Race categories available for this race are Overall, Masters Overall, (the overall winners must come from the age group category)
Age Group, Aquabike (swim-bike-done!), Military (Active Duty|Retirees|Veterans|First Responders|Law Enforcement|Fire|EMS), Clydesdale (Males 220lbs & over) Athena (Females 165lbs & over)  and Relay Teams (Mixed Only). All categories are scored 3 deep.
All Kinetic Multisports races are USA Triathlon sanctioned events. You'll be included in their National Ranking as well as support the US Olympic Team. Click HERE for a brief description of common USAT racing rules and how you can avoid getting a penalty in this event.
All Kinetic Multisports race registrations are non-refundable. Race registration insurance is available during the registration process.
Race Deferrals are available, learn more in our FAQ's.
All registered athletes will receive an email on the Wednesday or Thursday before the race with all the information pertaining to their entry to include any last minute details to make your race weekend go smoothly!
Is this your first race? Welcome to the sport and the Kinetic Multisports family!
Race Policies
Directions
Athlete Guide
Participant list
FAQs
Olympic Packet Pick Up
1. Date: Friday
Time: 5:00-7:00PM
Location: Jamestown Event Beach Park (Race Site)
Pre-Race Meeting: 6:00 PM – Race Site
2. Date: Saturday (Race Day)
Time: 5:30-6:30AM
Location: Jamestown Event Beach Park (Race Site)
Pre-Race Briefing: 6:45 AM at swim start
Sprint Packet Pick Up
1. Date: Saturday
Time: 5:00-7:00PM
Location: Jamestown Event Beach Park (Race Site)
Pre-Race Meeting: 6:00 PM – Race Site
2. Date: Sunday (Race Day)
Time: 5:30-6:30AM
Location: Jamestown Event Beach Park (Race Site)
Pre-Race Briefing: 6:45 AM at swim start
Race Site Address: 2205 Jamestown Road
Williamsburg, Virginia 23185
Please Note: All participants must collect his/ her own event packet. Photo ID is required in order to collect event materials. NO ID = NO EVENT.  HINT if you take a photo of your ID with your phone, that will be sufficient for photo ID purposes. 
Pre Race Meeting: An extensive pre-race meeting will take place at 6:00PM the night before the race. While not mandatory, we highly encourage your attendance, especially if this is your first triathlon. A second, brief meeting will occur 15 minutes prior to race start.
Race Photos
See what all the excitement was all about or find race photos and videos from prior races. Feel free to download and share on social media or make a purchase to support the race photographers!
2023
2022
Athlete Testimonials
"This was my first triathlon and I was extremely nervous but I can honestly say I don't think I could have had a better first experience than at the Jamestown Triathlon. The overwhelming support from the crew and other athletes made you feel like you could take on the world."
"Jamestown Triathlon 2021 was a day to remember. It was fantastic to be in the midst of hundreds of people without having to mask up. From the first splash in the James River to the icy cold towel after finishing the race, this event felt as much like a family reunion as it did an athletic competition. It felt like the people who facilitated this event, put their heart and soul into it."
"I've been racing Kinetic Multisport races for a number of years now. The Kinetic staff and volunteers make every racer feel like they're important. No matter their experience level or the division they race."
Thank you for making this event your first triathlon! There are many more people like yourself who will be racing this type of event for the first time.  Please note that we no longer have a Novice category/division. We now start all of our races with a time trial start (One at a time) so you can start the race where you feel most comfortable.  We do however have what we call a nervous swimmer swim cap.  If you are nervous about the swim make sure to ask for the nervous swimmers cap at packet pick up.
USA Triathlon requires each triathlete to either have a current membership or purchase a 1-day license. The 1-day license must be purchased when you register. The cost of a 1-day license is $15, an annul membership is $50 for adults and $10 for kids under 18.
Below are links to additional information that you will want to review before race weekend.
Kinetic Multisports Partners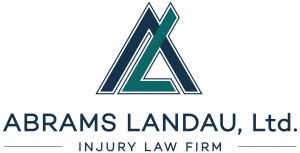 Located in Herndon, Va., Abrams Landau Ltd., concentrates on several specific areas of personal injury law, including workers' compensation, and other on-the-job injuries. Additionally, we advocate for those injured in car accidents, at airports and other public premises, and while participating in amateur sports and fitness activities. Abrams Landau Ltd., has been representing clients up and down the East Coast since 2000.
---
Volunteers are the lifeblood of any successful event.
If you would like to volunteer for this race just fill out the form below and we will put you to work!
"*" indicates required fields
Affiliated Charities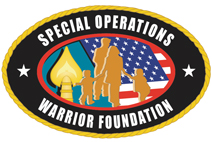 The Special Operations Warrior Foundation provides full scholarship grants and educational and family counseling to the surviving children of special operations personnel who die in operational or training missions and immediate financial assistance to severely wounded special operations personnel and their families. Please consider making a donation during the registration process. You can also make a donation via their website by clicking
HERE
.
---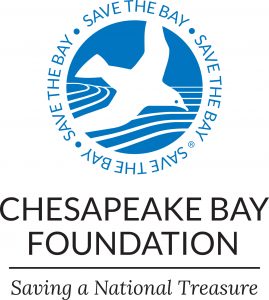 The Chesapeake Bay Foundation is a watershed protection agency that fights to keep the water we swim in clean. Please consider making a donation to the Chesapeake Bay Foundation during the registration process.
REGISTER NOW