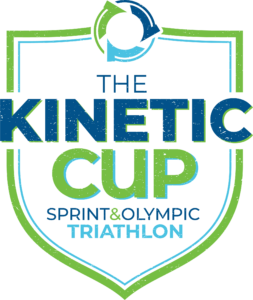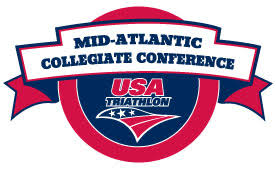 Located at beautiful Smith Mountain Lake State Park this race is a must-do event for the regions Collegiate athletes and open to everyone.
The Kinetic Cup Triathlon is a day of collegiate focused triathlon racing. Staged out of beautiful Smith Mountain Lake State Park this triathlon classic has clear water, mountain views and fun courses. The swim features a sandy beach start and a crisp, clear lake. The bike and run courses are rural, rolling and not too challenging. Colleges from all over the Mid-Atlantic bring their NCAA and Club teams to compete in the Olympic or Draft Legal race. The competition is fierce with 11 finishers in 2017 breaking 2 hours for the Olympic. The competition is also friendly so with a bit of training this can be an outstanding first race for the novice triathlete.  This race was the 2018 Eastern Regional Qualifier, we are awaiting word from USAT to see if we get the 2019 designation, keep your fingers crossed!
If you are spectating and bringing the family this is a great time of the year to be in the western part of the state. Smith Mountain Lake is home to numerous lodging options and attractions. There is great trail running in the park, trout fishing nearby and plenty of  country to explore. For the cyclist in the family be sure to head into Roanoke and the Blue Ridge Parkway. You can learn more about Bedford County HERE. Lodging tends to fill up quickly, so be sure to make your reservations in advance.
This is an outstanding event for all athletes and one that focuses on the collegiate athlete.  You can check out some race footage HERE & HERE then sign up below.
The draft legal races are for Collegiate athletes only!
Register Now
Kinetic Cup Olympic Triathlon (Open to Collegiate and Age Groupers)
Saturday, October 19, 2019 at 8am
1.5K Swim (Lake); 24 Mile Bike (Rolling Hills); 10K Run (Rolling Hills)
No Aquabike or Relay categories for this event.
This race is NOT part of the series scoring.
Kinetic Cup Sprint (draft legal) Triathlon (- by invitation only)
NOTE – We are awaiting official word from USAT in regards to the Eastern Regional Qualifier Designation

Saturday, October 19, 2019 at 12pm
750 Meter Swim (Lake); 20K Bike (Rolling Hills); 5K Run (Rolling Hills)
This draft legal race is for NCAA triathletes only!
This race is NOT part of the series scoring.
Kinetic Cup
Sprint (draft legal) Triathlon (Collegiate Triathletes Only)
Saturday, October 19, 2019 at 2pm
750 Meter Swim (Lake); 20K Bike (Rolling Hills); 5K Run (Rolling Hills)
The draft legal races are for Collegiate Club athletes only!
This race is not part of the series scoring.
Details
Packet Pickup
Lodging
Novice Athletes
Training
Volunteer
NCAA Women's Qualifier Race
Swag

Race Information
You'll love our swag!  All athletes receive a Tri-Blend Race Shirt, Custom Race Socks and a super cool, race themed Finisher's Medal.  Also, don't forget the DJ, bounce house for the kids and a fabulous post race meal.
Race categories available for the Olympic Distance race are Age Group(Open), Collegiate (MATC Championships) Age Groups are scored together for an overall top 3 M/F and Top 3 Masters Overall only.  Collegiate is scored top 10 Overall M/F.
All Kinetic Multisports races are USA Triathlon sanctioned events. Click HERE for a brief description of common USAT racing rules and how you can avoid getting a penalty in this event.
All Kinetic Multisports race registrations are non-refundable.  There are however options for race registration insurance and a one time deferral.  Visit our FAQ's for more details.
All registered athletes will receive an email on the Wednesday or Thursday before the race with all the information pertaining to their entry to include bib numbers, wave start list with start times and any last minute details to make your race weekend go smoothly!
Please do not exceed the speed limit inside the park (25 mph)! The speed limit is STRICTLY enforced!
Event Site Rules
Transition Area Rules: Please note that bicycles will not be released from the transition area until the bike cut off time (3 hours from the last wave) or the last runner exits transition. The parking lot exits directly on to the bike and run courses and having 400 cars disgorge onto the courses creates a very unsafe situation for the remaining athletes. Thank you for your understanding and patience in this matter.
Parking: Since we will be having a draft legal collegiate race the same morning as and prior to the olympic race, ALL athletes and spectators MUST be inside the park by 8am race morning. The road into the park will be closed for the draft legal races. Also, please note that if you park in the lot beach parking lots you are "locked in" until the last cyclist is in.  If you need to leave prior to the last cyclist arriving please park in the boat launch parking area.
Race Capacity
Olympic: This event is limited to 500 athletes
Sprint: Draft Legal – 75 athletes/per race.
Awards
Olympic: Collegiate – Top 10 Men & Women; Open/Adult Age Group – Top 3 Men & Women Overall only; Top 3 Masters Men & Women Overall only
Sprint: Collegiate Club– Top 2 Men & Women
Sprint: NCAA – Top 2 per Division (DI, DII, DIII)
Race Policies
Directions
Participant list
FAQs
Athlete Guide
Draft Legal Site Layout
Parking Layout
Road Closures In Effect:  To ensure the safety of our Draft Legal athletes, the the main road to packet pick up at the race site will be closed at 8:00AM Sharp on race day (Saturday).  All athletes and spectators need to be inside the park at this time.  We recommend getting to the race site no later than 7:30AM.  Cars will be allowed in/out at the discretion of race management.
Location: Smith Mtn. Lake State Park
Swim Area Pavilion (Event Site)
Address: Smith Mountain Lake State Park
1235 State Park Road
Huddleston, VA 24104-9547
Date: Friday
Time: 5-7pm
Date: Saturday (Race Day)
Time: 6:30 – 7:30am
Location: Smith Mtn. Lake State Park
Swim Area Pavilion (Event Site)
Pre-Race Meeting : 7:45/8:45 at the beach
Note: Participants must collect his/ her own event packets. Photo ID is required in order to collect event materials. NO ID = NO EVENT.
Official Housing/Host Hotel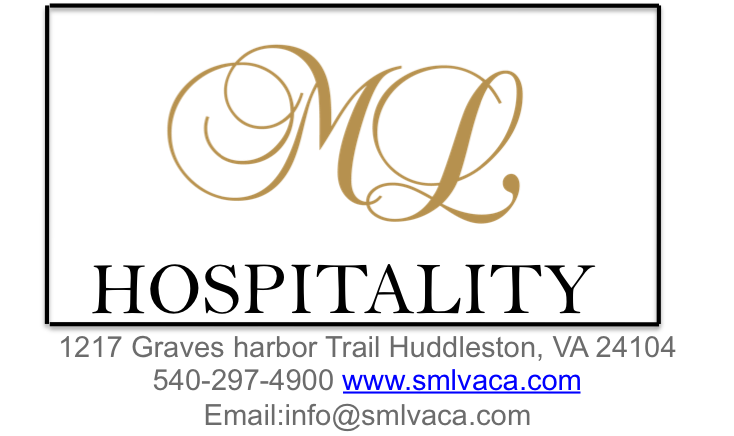 Mariner's Landing Resort (2 miles from event site)
Toll-free: (855) SML-VACA
(Say you are with the triathlon to get the group rate)
Click HERE for other area hotels.
Thank you for making this event your first triathlon! There are many more people like yourself who will be racing this type of event for the first time. Please note that if you register as a Novice, you will be scored in the Novice division, not your Age Group. By registering as a Novice you will start the race in the last wave of athletes if the race is an open water swim.
USA Triathlon requires each triathlete to either have a current membership or purchase a 1-day license. The 1-day license can be purchased when you register. The cost of a 1-day license is $15, an annul membership is $50 for adults and $10 for kids under 18.
Below are links to additional information that you will want to review before race weekend.
Find a Club: Are you looking for a fun group of athletes to work out with? Find a club near you using the USAT Club Finder.
Training Articles
Volunteers are the lifeblood of any successful event.
If you would like to volunteer for this race just fill out the form below and we will put you to work!
NCAA Women's Race Schedule of Events
Friday 18 October 2019 PRE-RACE MEETINGS
Address: Smith Mountain Lake State Park
1235 State Park Road
Huddleston, VA 24104-9547
Friday Schedule
Course Preview 4:00pm
Mandatory Draft Legal Brief – 5:00pm
Athlete check in  5-7pm
(Location Beach Pavillion)
ATHLETES WHO ARE LATE OR MISS THE PRE-RACE MEETING WITH AN EXCUSED ABSENCE WILL BE PLACED AT THE END OF THE SWIM STAGING LINE. ATHLETES WHO ARE LATE OR MISS THE PRE-RACE MEETING WITH AN UNEXCUSED ABSENCE WILL RECEIVE A :10 SECOND DELAYED START. CONTACT JESSICA.WELK@USATRIATHLON.ORG IF YOU CANNOT ATTEND THE PRE-RACE MEETING.
USA Triathlon Women's Collegiate Draft Legal Triathlon Athlete Checklist HERE
Saturday 19 October 2019
6:30am NCAA Transition Area Opens
Chip Pick-Up; Body Marking(Transition Area)
7:30am Swim warm up starts
7:45am NCAA Transition Closes
7:50am Swim warm up ends
7:55am Athletes to swim start & introduction
8:00am  NCAA Qualifier Race Starts
8:00am Park Entrance is Closed to Vehicle Traffic
10:30am Awards ceremony
 Tri-Blend
Cotton T-Shirt

Picture coming soon
Custom Race Socks

Picture coming soon
Custom Finisher Medal
Picture Coming Soon!