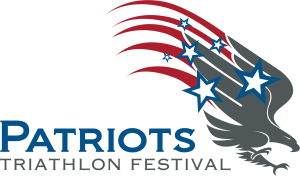 Just minutes from historic Williamsburg, VA and next door to the original Jamestown Settlement, the Patriots Triathlon is a great end of season race. With Long Course, Olympic and Sprint options available there is a distance for everyone. The swim takes place at beautiful Jamestown beach where you can watch Osprey catch their breakfast or see a pod of dolphins swim along the course. The bike course is flat, fast and parallels the Cap-Cap bike trail along Rt. 5 with the Long Course quickly getting into the rural parts of Charles City County. The run course is simply amazing as it winds through historic farmland and forest on a combination of bike paths and jogging trails. Be sure to stay for the weekend to experience all that the greater Williamsburg area has to offer, including the new Billsburg Brewery, the Jamestown Settlement and so much MORE.
Not sure if you should register?  Well, check out these videos from the Patriots Long Course/Olympic Triathlon HERE,  Sprint Triathlon HERE then sign up below!
Online Registration opens
Jan 5th 2021
Patriot's Long Course (Half)
Saturday, Sept. 11, 2021 AT 7AM
Triathlon: 1.2 Mile Swim; 57 Mile Bike; 13.1 Mile Run
Aquabike: 1.2 Mile Swim; 57 Mile Bike
Patriot's Olympic
Saturday, Sept. 11, 2021 AT 7:30AM
Triathlon: 1.5K Swim; 40K Bike; 10K Run
Aquabike: 1.5K Swim; 40 K Bike
Patriot's Sprint
Sunday, Sept. 12, 2021 at 7am
Triathlon: 750 Meter Swim; 20K Bike; 5K Run
Aquabike: 750 Meter Swim; 20K Bike
Patriot's Prologue (Swim-Run) – Splash & Dash
Friday, September 10, 2021 at 5pm
Swim-Run: 250 Meter Swim (River); 1 Mile Run (Rolling) 3 Times
Splash & Dash: 250 Meter Swim (River); 1 Mile Run
Details
Packet Pickup
Lodging
Novice Athletes
Training
Volunteer
Charities
Cut Off Times
Swag

Race Information
You'll love our swag!  All athletes receive a Tri-Blend Race Shirt, Custom Race Socks and a super cool custom Finisher's Medal.  Also, don't forget the DJ, bounce house for the kids and fabulous post race spread.
Race categories available for this race are Age Group, Aquabike, Relay Teams, Clydesdale,  Athena, Military, and Novice (No awards).  All categories are scored 3 deep.
All Kinetic Multisports races are USA Triathlon sanctioned events. Click HERE for a brief description of common USAT racing rules and how you can avoid getting a penalty in this event.
All Kinetic Multisports race registrations are non-refundable.  There are however options for race registration insurance and a one time deferral.  Visit our FAQ's for more details.
Are you new to the sport of triathlon and a bit nervous?  Check out our training page so we can get you connected with a coach, club or training group to get you to the finish line.
Beer Tent:  All athletes 21 and up have access to the post race beer tent.
All registered athletes will receive an email on the Wednesday or Thursday before the race with all the information pertaining to their entry to include bib numbers, wave start list with start times and any last minute details to make your race weekend go smoothly!
Do the Double: Would you like to race both days of the Patriot's Triathlon Festival weekend?  If so when you register for the 1st race you will be prompted to register for the second race saving you 20% off the highest price race!
Race Policies
Location Map
2019 Athlete Guide
Participant list
Traffic Advisory
FAQs
Post Race Food
Pizza and beer will be provided to all athletes along with late season melons and other goodies.
Sponsors
We would like to thank Sports Williamsburg and Riverside Doctor's Hospital Williamsburg for their continued support of this event!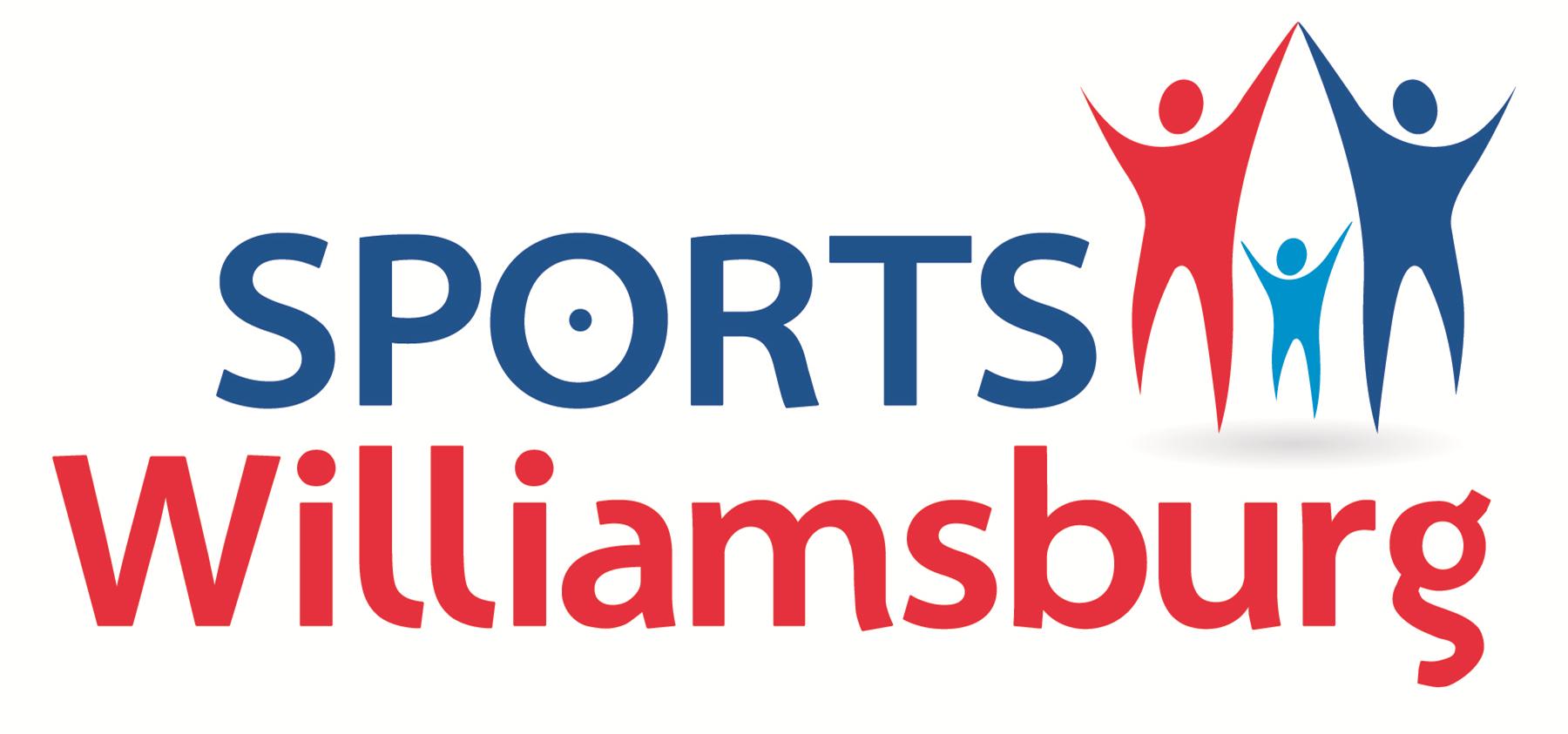 2 Options for Packet Pick Up
For the Patriot's Prologue, Long Course (Half)/Olympic Distance
1. Date: Friday
Time: 3:30-7:00PM
Location: Race Site
Pre-Race Meeting: 6:30PM
2. Date: Saturday
Time:5:30-6:30AM
Location: Race Site
Event Site Address: 2217 Jamestown Rd – Williamsburg, Virginia 23185
2 Options for Packet Pick Up
For the Patriot's Sprint
1. Date: Saturday
Time: 5:00-7:00PM
Location: Race Site
Pre-Race Meeting: 6PM
2. Date: Sunday
Time: 5:30-6:30AM
Location: Race Site
Event Site Address: 2217 Jamestown Rd – Williamsburg, Virginia 23185
Note: Participants must collect his/ her own event packets. Photo ID is required in order to collect event materials. NO ID = NO EVENT. Hint if you take a photo of your Identification that will be sufficient as ID. 
Lodging
Get the absolute best rate on local lodging HERE
Thank you for making this event your first triathlon! There are many more people like yourself who will be racing this type of event for the first time. Please note that if you register as a Novice, you will be scored in the Novice division, not your Age Group. By registering as a Novice you will start the race in the last wave of athletes if the race is an open water swim.
USA Triathlon requires each triathlete to either have a current membership or purchase a 1-day license. The 1-day license can be purchased when you register. The cost of a 1-day license is $15, an annul membership is $50 for adults and $10 for kids under 18.
Below are links to additional information that you will want to review before race weekend.

Find a Club:
Are you looking for a fun group of athletes to work out with? Find a club near you using the
USAT Club Finder
.
Training Articles
Volunteers are the lifeblood of any successful event.
If you would like to volunteer for this race just fill out the form below and we will put you to work!
Affiliated Charities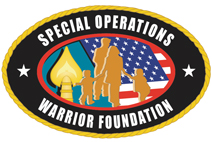 The Special Operations Warrior Foundation provides full scholarship grants and educational and family counseling to the surviving children of special operations personnel who die in operational or training missions and immediate financial assistance to severely wounded special operations personnel and their families. Please consider making a donation during the registration process. You can also make a donation via their website by clicking
HERE
.
---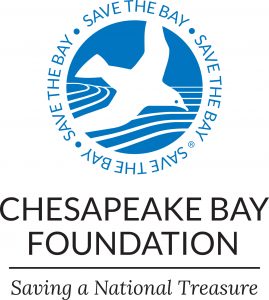 The Chesapeake Bay Foundation is a watershed protection agency that fights to keep the water we swim in clean. Please consider making a donation to the Chesapeake Bay Foundation during the registration process.
Course Cut Off Times
Long Course (Half)
Swim – 1 hr 30 min
Bike – 5 hours
Run/Finish – 8 hours
Olympic Distance
Swim – 1 hour
Bike – 3 hours
Run/Finish – 4 hours
Sprint Distance
Swim – 1 hour
Bike – 2 hours
Run/Finish – 2.5 hours
Prologue (Swim-Run)
Start 3rd Swim by 5:45pm
Finish – 1 hour
Online Registration opens
Jan 5th 2021