Welcome to the Poconos Triathlon Festival…
Book your weekend "racecation" at the Pocono Triathlon Festival.  Nestled in the Pocono Mountains, Lake Wallenpaupack plays host to a weekend of racing with crystal clear water, beautiful courses and fantastic post race activities. Lake Wallenpaupack is located in the North East section of the Pocono Mountains and is convenient to most of the North East. (NYC – 2 hrs, Philadelphia – 3 hrs, Boston/Washington, DC – 5 hours).
Race Schedule
Saturday 7:30 AM – Poconos Olympic- 0.9 mile swim, 24 mile bike, 10k run
Sunday 8:00 AM – Poconos Sprint – 0.45 mile swim, 10.5 mile bike, 5k run
***The Poconos Sprint & Olympic Triathlons are the USA Triathlon Pennsylvania State Championships.
Qualifying for the Toyota Age Group National Championships. State championships will qualify the top 35% or top five (5) finishers in an age group (whichever is greater). You may only qualify for Olympic-distance Nationals by placing in the Olympic distance State Championship race or Sprint Nationals by placing in the sprint distance State Championship race.
High School State Championships Exemption: All high school athletes who finish any of the State High School Championships will automatically qualify for Sprint-distance (pending they are at least age 15 as of December 31, 2023)
Any state championship that occurs after June 1, 2023 will qualify for BOTH 2023 AND 2024 Toyota Age Group Nationals. The qualification criteria for 2023 Age Group Nationals are subject to change from what it is for 2022. Click here to review the full 2023 qualification criteria for Toyota Age Group Nationals.Athletes do not have to be a resident of a state to win that state's championship. Any age group athlete competing in an age group division is eligible to win any state championship.
Come for the race, stay for the weekend.  Exclusive lodging and activity deals are available via the lodging tab below.
REGISTER NOW
RUN SIGN UP PAGE
Poconos Olympic
Saturday TBD 2024 at 7:30 AM
Triathlon: 1500 Meter Swim; 24 Mile Bike; 6.2 Mile Run
Aquabike: 1500 Meter Swim; 24 Mile Bike
Poconos Sprint
Sunday TBD 2024 at 8:00 AM
Triathlon: 750 Meter Swim; 10.5 Mile Bike; 3.1 Mile Run
Aquabike: 750 Meter Swim; 10.5 Mile bike
Details
Packet Pickup
Lodging
Photos
Testimonials
Novice Athletes
Partners
Volunteer
Charities
Cut Off Times
Swag

Race Information
All athletes receive a great race, a super comfy race shirt and socks, finisher's medal, post race food/drink, high-fives and sore muscles!
Race categories available for this race are Age Group, Aquabike (swim-bike-done!), Military, Clydesdale and Relay Teams. All categories are scored 3 deep.
All Kinetic Multisports races are USA Triathlon sanctioned events. You'll be included in their National Ranking as well as support the US Olympic Team. Click HERE for a brief description of common USAT racing rules and how you can avoid getting a penalty in this event.
All Kinetic Multisports race registrations are non-refundable. Race registration insurance is available during the registration process.
Race Deferrals are available, learn more in our FAQ's.
All registered athletes will receive an email on the Wednesday or Thursday before the race with all the information pertaining to their entry to include any last minute details to make your race weekend go smoothly!
Do the Double: Would you like to race 2 days of The Poconos Triathlon Festival weekend?  If so when you register for the 1st race you will be prompted to register for the second or third race saving you 20% off the highest price race!
Is this your first race? Welcome to the sport and the Kinetic Multisports family!
Race Policies
Directions
Athlete Guide
Participant list
FAQs
2 Options for Packet Pick Up
For the Olympic
1. Date: Friday
Time: 5:00PM – 7:00PM
Location: Race Site
Pre-Race Meeting: 6:00PM  at the finish line
Address: 2552 US-6
Hawley, PA 18428
2. Date: Saturday
Time: 6AM – 7AM
Location: Race Site
Pre-Race Briefing: 7:15 at swim start
2 Options for Packet Pick Up
For the Sprint
1. Date: Saturday
Time: 5:00PM – 7:00PM
Location: Race Site
Pre-Race Meeting: 6PM  at the track
Address: 2552 US-6
Hawley, PA 18428
2. Date: Sunday
Time: 6:30AM – 7:30AM
Location: Race Site
Pre-Race Briefing: 7:45 at swim start
Note: Participants must collect his/ her own event packets. Photo ID is required in order to collect event materials. NO ID = NO EVENT. Hint if you take a picture of your identification with your phone that will be sufficient for ID. 
Lake Wallenpaupack is an East Coast vacation destination with 52 miles of shoreline, abundant wildlife and scenic views. Whether you are looking for a lake house, hotel, or campsite for your race lodging needs; Silver Birches has you covered. Lodging can range from 5-30 minutes from there race site, so be sure to secure your race lodging early and stay a few extra days!
Direct Booking – 570-576-0471
Email – Concierge@settlershospitality.com
Race Photos
See what all the excitement was all about or find race photos and videos from prior races. Feel free to download and share on social media or make a purchase to support the race photographers!
2023
2022
Athlete Testimonials
"I have been doing triathlons for over 20 years now, raced every distance, and competed in local startups to full Ironman branded races. I can say based on this extensive experience… your event was TERRIFIC! I will definitely be back (with my crew) next year. We fully enjoyed it, even in the rain. I LOVED the course as well. The swim was well marked with orange and yellow turn buoys, the bike was hilly but not too crazy with climbs or descents, the run on the trail was challenging but far more interesting than a standard road run. Though we didn't need it so much on a raining day, the shade of the run course was perfect as well. Your race had all the support and amenities that any top notch, long standing race would offer. WELL DONE!"
"The swim in lake Wallenpaupack was pristine, the scenery on the bike was incredible and the volunteers did an excellent job keeping us safe. Thank You All for a fantastic race experience and special thank you to the Kinetic Multisports staff for all your support!!"
"My husband and I had a great race weekend at the Poconos Triathlon festival. It was my first time "doing the double" and I couldn't have had a better experience. The race site was beautiful and Kinetic put on an amazing race! I look forward to doing this race again in the future and have already recommended it to friends and family!"
Thank you for making this event your first triathlon! There are many more people like yourself who will be racing this type of event for the first time.  Please note that we no longer have a Novice category/division. We now start all of our races with a time trial start (One at a time) so you can start the race where you feel most comfortable.  We do however have what we call a nervous swimmer swim cap.  If you are nervous about the swim make sure to ask for the nervous swimmers cap at packet pick up.
USA Triathlon requires each triathlete to either have a current membership or purchase a 1-day license. The 1-day license must be purchased when you register. The cost of a 1-day license is $15, an annul membership is $50 for adults and $10 for kids under 18.
Below are links to additional information that you will want to review before race weekend.
Kinetic Multisports Partners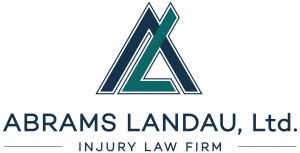 Located in Herndon, Va., Abrams Landau Ltd., concentrates on several specific areas of personal injury law, including workers' compensation, and other on-the-job injuries. Additionally, we advocate for those injured in car accidents, at airports and other public premises, and while participating in amateur sports and fitness activities. Abrams Landau Ltd., has been representing clients up and down the East Coast since 2000.
---

All of our hotels are historic properties converted into hotels with modern amenities and historic touches. We have 76 keys and 101 room selections including The Settlers Inn, Ledges Hotel, and Silver Birches Resort.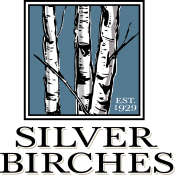 Everything old is new again. After extensive renovations, Silver Birches is ready to welcome you back to Lake Wallenpaupack and back in time to when folks gathered at the lake – to celebrate the joys of a cannonball splash off the dock or a champagne toast to drink in the sunset.
---

POCONO NORTHEAST PREMIER FITNESS CENTER
---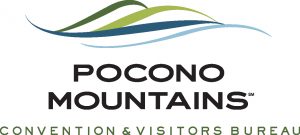 Volunteers are the lifeblood of any successful event.
If you would like to volunteer for this race just fill out the form below and we will put you to work!
"*" indicates required fields
Affiliated Charities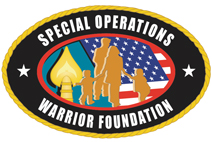 The Special Operations Warrior Foundation provides full scholarship grants and educational and family counseling to the surviving children of special operations personnel who die in operational or training missions and immediate financial assistance to severely wounded special operations personnel and their families. Please consider making a donation during the registration process. You can also make a donation via their website by clicking
HERE
.
---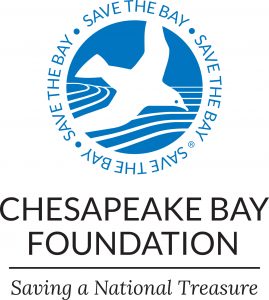 The Chesapeake Bay Foundation is a watershed protection agency that fights to keep the water we swim in clean. Please consider making a donation to the Chesapeake Bay Foundation during the registration process.
Course Cut Off Times
Olympic Distance
Swim – 1 hour
Bike – 3 hours
Run/Finish – 4 hours
Sprint Distance
Swim – 1 hour
Bike – 2 hours
Run/Finish – 2.5 hours
 Tri-Blend Cotton T-Shirt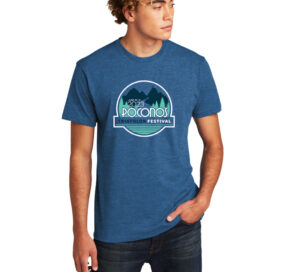 Custom Race Socks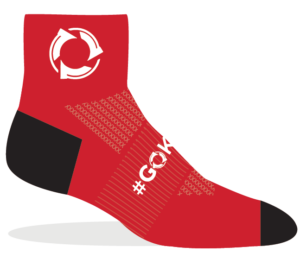 REGISTRATON OPENS NOV 1