Welcome to the Poconos Triathlon Festival…
Book your weekend "racecation" to our newest race, the Pocono Triathlon Festival.  Nestled in the Pocono Mountains, Lake Wallenpaupack plays host to a weekend of racing with crystal clear water, challenging bike course, beautiful runs and fantastic post race activities.  Lake Wallenpaupack is situated in North East Pennsylvania and is convenient to most of the North East. (NYC – 2 hrs, Philadelphia – 3 hrs, Boston/Washington, DC – 5 hours).
Race Schedule
Friday 5PM – Poconos Swim-Run Prologue – 250m/1mi/250m/1mi/250m/1mi.  This spectator friendly event takes place entirely within 1/2 mile of the beach. Watch your favorite athlete race by 3 times as they vie for top tier placing.
Friday 5:15P – Poconos Swim-Run Splash and Dash – 250 meter swim, 1 mile run.
Saturday 8AM – Poconos Long Course – 1.2 mile swim, 56 mile bike (3500′ climbing), 13.1 mile run
Saturday 8:30AM – Poconos Olympic- 0.9 mile swim, 26 mile bike, 10k run
Sunday 8AM – Poconos Sprint – 0.45 mile swim, 16 mile bike, 5k run
Come for the race, stay for the weekend.  Exclusive lodging and activity deals are available via the lodging tab below.
Poconos Long Course
Saturday, June 12, 2021 at 7 AM
Triathlon: 1.2 Mile Swim; 55 Mile Bike; 13.1 Mile Run
Aquabike: 1.2 Mile Swim; 55 Mile Bike
Poconos Olympic
Saturday, June 12, 2021 at 8:30 AM
Triathlon: 1500 Meter Swim; 26 Mile Bike; 6.2 Mile Run
Aquabike: 1500 Meter Swim; 26 Mile Bike
Poconos Sprint
Sunday, June 13, 2021 at 8 AM
Triathlon: 750 Meter Swim; 16 Mile Bike; 3.1 Mile Run
Aquabike: 750 Meter Swim; 16 Mile bike
Kinetic Poconos Challenge
Starts Friday, June 11, 2021 at 5:00 PM
Swim-Run Prologue: 250 Meter Swim; 1 Mile Run (done 3x)
The Poconos Half: 1.2 Mile Swim – 55 Mile Bike – 13.1 Mile Run
The Poconos Sprint: 750 Meter Swim, 16 Mile Bike, 5K Run
$2,500 Prize Purse – Lowest Combined Time Wins
Details
Packet Pickup
Lodging
Novice Athletes
Training
Volunteer
Charities
Cut Off Times
Swag

Race Information
Swag: All athletes receive a Tri-Blend Race Shirt, Custom Race Socks and a super cool custom Finisher's Medal. Also, don't forget the DJ, bounce house for the kids and fabulous post race spread.
Race categories available for this race are Age Group, Aquabike, Relay Teams, Clydesdale,  Athena, Military and Novice (No Awards). All categories are scored 3 deep.
The Prologue will be scored Top 3 Overall only, Male and Female.  NO age group or category awards for this event.
All Kinetic Multisports races are USA Triathlon sanctioned events. Click HERE for a brief description of common USAT racing rules and how you can avoid getting a penalty in this event.
All Kinetic Multisports race registrations are non-refundable. There are however options for race registration insurance and a one time deferral.  Visit our FAQ's for more details.
Are you new to the sport of triathlon and a bit nervous? Check out our training page so we can get you connected with a coach, club or training group to get you to the finish line.
All registered athletes will receive an email on the Wednesday or Thursday before the race with all the information pertaining to their entry to include bib numbers, wave start list with start times and any last minute details to make your race weekend go smoothly!
Do the Double or Triple: Would you like to race all 3 days of The Poconos Triathlon Festival weekend?  If so when you register for the 1st race you will be prompted to register for the second or third race saving you 20% off the highest price race!  If you are registering for the Big Poconos Challenge it will be it's own option when registering.
Water Temperature: The water is expected to be in the mid to upper 60's.
Race Policies
Directions
2020 Athlete Guide
Participant list
FAQs
2 Options for Packet Pick Up for the Pocono Prologue & Half/Olympic
The Prologue (starts at 5pm Friday) has only 1. Packet Pick Up Option
1. Date: Friday
Time: 3:30PM – 7:00PM
Location: Race Site
Pre-Race Meeting: 6:30PM  in White Tent (after the prologue)
Address: 2552 US-6
Hawley, PA 18428
2. Date: Saturday
Time: 6:30AM – 7:30AM
Location: Race Site
2 Options for Packet Pick Up
For the Pocono Sprint
1. Date: Saturday
Time: 5:00PM – 7:00PM
Location: Race Site
Pre-Race Meeting: 6PM  in White Tent
Address: 2552 US-6
Hawley, PA 18428
2. Date: Sunday
Time: 6:30AM – 7:30AM
Location: Race Site
Lake Wallenpaupack is an East Coast vacation destination with 52 miles of shoreline, abundant wildlife and scenic views. Whether you are looking for a lake house, hotel, or campsite for your race lodging needs; Silver Birches has you covered. Athletes receive 10% off the published rate when they make their reservation via the Silver Birches Concierge at 570-76-0471.  Lodging can range from 5-30 minutes from there race site, so be sure to secure your race lodging early and stay a few extra days!
Direct Booking – 570-576-0471
Email – Concierge@settlershospitality.com
Thank you for making this event your first triathlon! There are many more people like yourself who will be racing this type of event for the first time. Please note that if you register as a Novice, you will be scored in the Novice division, not your Age Group. By registering as a Novice you will start the race in the last wave of athletes if the race is an open water swim.
USA Triathlon requires each triathlete to either have a current membership or purchase a 1-day license. The 1-day license can be purchased when you register. The cost of a 1-day license is $15, an annul membership is $50 for adults and $10 for kids under 18.
Below are links to additional information that you will want to review before race weekend.
Find a Club:  Are you looking for a fun group of athletes to work out with? Find a club near you using the USAT Club Finder.
Training Articles
Volunteers are the lifeblood of any successful event.
If you would like to volunteer for this race just fill out the form below and we will put you to work!
Affiliated Charities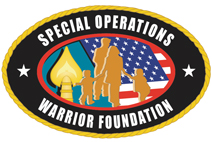 The Special Operations Warrior Foundation provides full scholarship grants and educational and family counseling to the surviving children of special operations personnel who die in operational or training missions and immediate financial assistance to severely wounded special operations personnel and their families. Please consider making a donation during the registration process. You can also make a donation via their website by clicking
HERE
.
---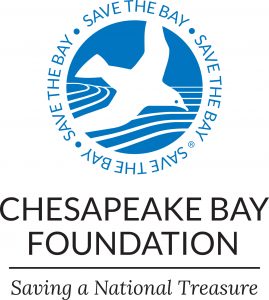 The Chesapeake Bay Foundation is a watershed protection agency that fights to keep the water we swim in clean. Please consider making a donation to the Chesapeake Bay Foundation during the registration process.
Course Cut Off Times
Long Course (Half)
Swim – 1 hr 30 min
Bike – 5 hours
Run/Finish – 8 hours
Olympic Distance
Swim – 1 hour
Bike – 3 hours
Run/Finish – 4 hours
Sprint Distance
Swim – 1 hour
Bike – 2 hours
Run/Finish – 2.5 hours
Prologue (Swim – Run)
Start 3rd Swim by 5:45pm
Finish – 1 hour