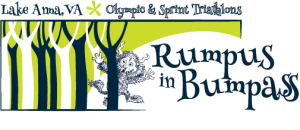 Hosted at Pleasants Landing Marina on Lake Anna, this race and venue are amazing. The swim takes place in the southeast portion of Lake Anna, about 1/4 mile from where the "hot side" of Lake Anna empties into the cold side, resulting in water temperatures that are 4-6 degree's warmer than the rest of the lake at this time of year. So, you  can look forward to above average water temperatures in late April. The first open water race of the regular season starts at 9AM, so you can sleep in a little and make it a day at the lake with family and friends.
Views of Lake Anna and the Blue Ridge Mountains give this race a magical feel, it's a great place to race and spend the weekend outside.
REGISTRATION OPENS 1 NOV
RUN SIGN UP PAGE
Rumpus in Bumpass Olympic
Saturday April 20, 2024 at 9:00am
Triathlon:  1.5K Swim (Lake); 24 Mile Bike (Rolling); 10K Run (Rolling)
Aquabike: 1.5K Swim (Lake); 24 Mile Bike (Rolling)
Rumpus in Bumpass Sprint
Saturday Apr 20, 2024 at 9:30am
Triathlon: 750 Meter Swim (Lake); 12.2 Mile Bike (Rolling); 5K Run (Rolling)
Aquabike: 750 Meter Swim (Lake); 12.2 Mile Bike (Rolling)
Details
Packet Pickup
Photos
Testimonials
Novice Athletes
Partners
Volunteer
Charities
Swag

Race Information
You'll love our swag!  All athletes receive a tri-blend race shirt, custom race socks and a custom themed finisher's Medal.  Also, don't forget the DJ, bounce house for the kids and a fabulous post race pizza.
Race categories available for this race are Age Group, Aquabike, Relay Teams, Clydesdale,  Athena and Military.
All Kinetic Multisports races are USA Triathlon sanctioned events. Click HERE for a brief description of common USAT racing rules and how you can avoid getting a penalty in this event.
All Kinetic Multisports race registrations are non-refundable.  There are however options for race registration insurance and a one time deferral.  Visit our FAQ's for more details.
All registered athletes will receive an email on the Wednesday or Thursday before the race with all the information pertaining to their entry to include any last minute details to make your race weekend go smoothly!
Parking – Parking is in limited supply at this venue, we ask that you carpool as much as possible and any spectators travel in the same car as the athlete. Parking on road shoulders will get you towed (sorry), please see the parking map HERE.
Race Policies
Directions
Athlete Guide
Site Layout
Participant list
FAQs
2 Options for Packet Pick Up
1. Date: Friday
Time: 5-7:00 PM
Location: Pleasants Landing Marina (Race Site)
Pre-Race Meeting: 6PM – Race Site
(Note: Traffic on Friday's is always bad on I-95, leave early)
Race Site Address: 349 Pleasants Landing Road
Bumpass, VA 23024
2. Date: Saturday
Time: 7:30-8:30 AM
Location: Pleasants Landing Marina (Race Site)
Pre-Race Meeting: 8:45AM at Olympic swim start & 9:15am at the Sprint swim start
Please Note: All participants must collect his/ her own event packet. Photo ID is required in order to collect event materials. NO ID = NO EVENT.  HINT if you take a photo of your ID with your phone, that will be sufficient for photo ID purposes. 
Pre-Race Meeting: An extensive pre-race meeting will take place at 6 PM on Friday. If this is your first race, come to this meeting to have your questions answered. A second brief meeting will occur 15 minutes prior to the first wave of each race on race morning.
Race Photos
See what all the excitement was all about or find race photos and videos from prior races. Feel free to download and share on social media or make a purchase to support the race photographers!
Why Race the Rumpus in Bumpass?
"This is such a great course- particularly the bike route – so scenic and jus the right amount of small rollers and flat."
"Great race! Kinetic did a great job! Such a friendly and fun atmosphere! Volunteers were all awesome! Thank you."
"Great course and Kinetic puts on a great race. As an Athena racer, I always appreciate the support for the slower triathletes. Thank you very much for all you do.
Thank you for making this event your first triathlon! There are many more people like yourself who will be racing this type of event for the first time.  Please note that we no longer have a Novice category/division. We now start all of our races with a time trial start (One at a time) so you can start the race where you feel most comfortable.  We do however have what we call a nervous swimmer swim cap.  If you are nervous about the swim make sure to ask for the nervous swimmers cap at packet pick up.
USA Triathlon requires each triathlete to either have a current membership or purchase a 1-day license. The 1-day license must be purchased when you register. The cost of a 1-day license is $15, an annul membership is $50 for adults and $10 for kids under 18.
Below are links to additional information that you will want to review before race weekend.
Kinetic Multisports Partners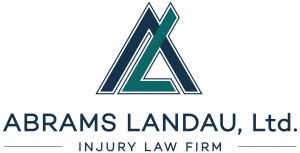 Located in Herndon, Va., Abrams Landau Ltd., concentrates on several specific areas of personal injury law, including workers' compensation, and other on-the-job injuries. Additionally, we advocate for those injured in car accidents, at airports and other public premises, and while participating in amateur sports and fitness activities. Abrams Landau Ltd., has been representing clients up and down the East Coast since 2000.
Volunteers are the lifeblood of any successful event.
If you would like to volunteer for this race just fill out the form below and we will put you to work!
"*" indicates required fields
Affiliated Charities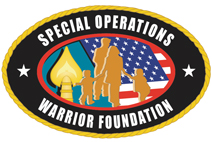 The Special Operations Warrior Foundation provides full scholarship grants and educational and family counseling to the surviving children of special operations personnel who die in operational or training missions and immediate financial assistance to severely wounded special operations personnel and their families. Please consider making a donation during the registration process. You can also make a donation via their website by clicking
HERE
.
---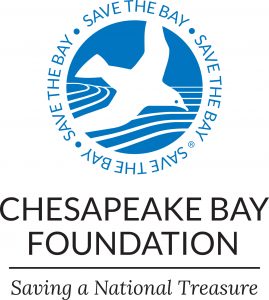 The Chesapeake Bay Foundation is a watershed protection agency that fights to keep the water we swim in clean. Please consider making a donation to the Chesapeake Bay Foundation during the registration process.
    Tri-Blend
Cotton T-Shirt


Custom Race Socks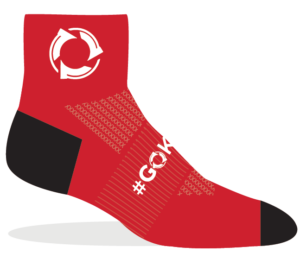 Custom Finisher Medal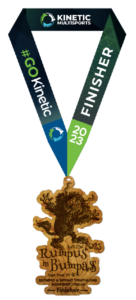 REGISTRATON OPENS NOV 1