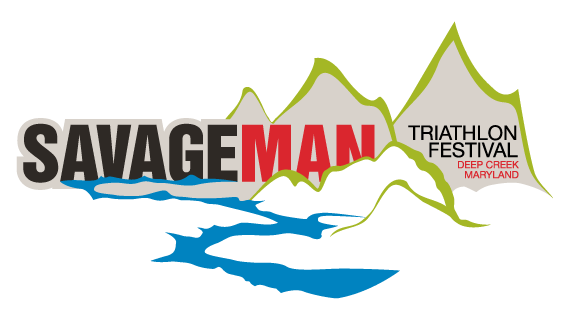 Deep Creek Lake and the SavageMan Triathlon must be experienced…
Deep Creek Lake and the pristine, rugged Allegheny Mountains of western Maryland, provide a venue of unmatched beauty and stunning scenery. Athletes will swim in crystal clear Deep Creek Lake, ride the smooth, remote, and challenging roads of Garrett County, and run the Deep Creek State Park trails and surrounding lakeside roads. The SavageMan Triathlon Festival races will challenge and awe every participant. If such a triathlon appeals to you then you will love the SavageMan Triathlon Festival.
The SavageMan Triathlon Festival is staged out of Deep Creek Lake State Park and is a top East Coast outdoor destination. Hiking, biking, trail running, kayaking and paddle boarding are all available within minutes of the race site. Rent a lake house with friends and make a long weekend out of it, we promise, the trip is worth it!
Be sure to watch our 2017 race videos, then sign up below. Learn more about the area and plan your Deep Creek Experience.
Register Now
SavageMan 80
Sunday, September 16, 2018 at 8:30 AM
1.0 Mile Swim; 67 Mile Bike; 13.1 Mile Run
SavageMan 60
Sunday, September 16, 2018 at 8:30 AM
1.0 Mile Swim; 50 Mile Bike; 10 Mile Run
SavageMan 30.0
Sunday, September 16, 2018 at 9 AM
1.0 Mile Swim; 24.8 Mile Bike; 5 Mile Run
SavageMan 20/20
Saturday, September 15, 2018 at 9am
500 Meter Swim / 500 Meter Swim; 15.5 Mile Bike; 3.1 Mile Run; 15.5 Mile Bike; 3.1 Mile Run
SavageMan 20
Saturday, September 15, 2018 at 9:30am
500 Meter Swim; 15.5 Mile Bike; 3.1 Mile Run
Multi-Race Packages
Saturday/Sunday September 14-15, 2018
Customize your race experience with races on Saturday and Sunday
Details
Packet Pickup
Lodging
Novice Athletes
Training
Volunteer
Charities

Race Information
You'll love our swag! All athletes receive a Tri-Blend Race Shirt, Custom Race Socks and a shot at a super cool custom Finisher's Medal. Also, don't forget the DJ, bounce house for the kids and fabulous post race spread.
Race categories available for this race are Age Group, Aquabike, relay teams, Clydesdale, Athena, Military and Novice. All categories are scored 3 deep with Aquabike going 5 deep M/F per event.  The 80.0 will go 5 deep overall and masters M/F.
SavageMan 60.0 Prize $ will be awarded as follows: Fastest Overall Swim $100, Fastest Overall Bike $100, Fastest Overall Run $100
(M&F, must complete the entire event to be eligible)
All Kinetic Multisports races are USA Triathlon sanctioned events. Click HERE for a brief description of common USAT racing rules and how you can avoid getting a penalty in this event.
All Kinetic Multisports race registrations are non-refundable. There are however options for race registration insurance and a one time deferral.  Visit our FAQ's for more details.
Are you new to the sport of triathlon and a bit nervous? Check out our training page so we can get you connected with a coach, club or training group to get you to the finish line.
Wet Suit Rental
Looking for a wetsuit to rent for this event?
Our wetsuit rental partner for this event is BONZAI Sports now located in Vienna, Virginia and online. for more information click HERE
The Westernport Wall and the Westernport Wall Block Party is an experience unique to triathlon with a 31% grade lined with screaming, cowbell-ringing crazed spectators. All athletes who successfully make it up the Westernport Wall cleanly will have a brick engraved with their name laid into the Wall for future Savages to ride over and fall onto! Relay teams do not get bricks, sorry. Please read the Westernport Wall Rules HERE
Water Temperature: The water is expected to be in the mid to upper 60's.
Race Policies
Location Map
Participant list
FAQs
Photography
Chessie Photos will be attending this event capturing images throughout the race course. Athletes will receive a customized email after the race with automated links to find your images. You may also go directly to their website to review their custom products, and purchase your photos from this and other Series Events.
Chessie Photo
charles@chessiephoto.com
Savageman 20 & 20/20
Date: Friday
Time: 5:00PM – 7:00PM
Location: Race Site
Pre-Race Meeting: 6PM  in White Tent
Address:  898 State Park Road – Swanton, MD 21561
Date: Saturday
Time: 7:30AM – 8:30AM
Location: Race Site
Savageman 30, 60, 80
Date: Saturday
Time: 5:00PM – 7:00PM
Location: Race Site
Pre-Race Meeting: 6PM  in White Tent
Address:  898 State Park Road – Swanton, MD 21561
Date: Sunday
Time: 6:30AM – 7:30AM
Location: Race Site
Official Lodging Partner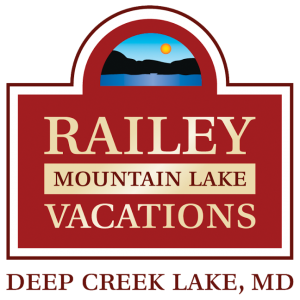 Railey Mountain Lake Vacations
With a total of over thirty years of experience in the Deep Creek Lake vacation rental market, Railey Mountain Lake Vacation's friendly staff are experts in the industry and are committed to making your Deep Creek Lake housing an unforgettable experience!
Weekend Rental Houses
Railey Mountain Lake Vacations offers a wide selection of houses. Call 866-966-3280 for more information and be sure to mention SavageMan Triathlon to receive a 10% discount on rental homes.
Taylor-Made Deep Creek Vacations offers 1-8 bedroom chalets, cottages and condos around the Deep Creek Lake area and exceeds expectations with award-winning customer service. Stay 3 nights for the price of 2! Ask your reservationist for more details! 1-866-351-1119 or www.deepcreekvacations.com.
The Suites at Silver Tree is offering a 10% discount for a two-night rental and a 20% discount for a three-night rental over SavageMan weekend. Suites at Silver Tree is the closest lodging to the State Park race site. Call 800-711-1719 for more information.
There is an enormous selection of rental houses on and near Deep Creek Lake that can accomomdate from 4 to 25. See the Chamber of Commerce for additional rental house options.
Hotel and Motel Options
There are many hotel and motel options near Deep Creek Lake, particularly near the ski area. See the Chamber of Commerce for hotel and motel options.
Camping Options
Many of the nearby State Parks and Forests have campgrounds, and the campgrounds at Deep Creek State Park are large and convenient. The SavageMan Triathlon run courses go right through this campground!
Campgrounds are also available at the BumbleBee Campground and at the following nearby State Parks: New Germany State Park, Big Run State Park, Savage River State Forest, Swallow Falls State Park, and Herrington Manor State Park.
Nights get cool in September so plan accordingly.
Thank you for making this event your first triathlon! There are many more people like yourself who will be racing this type of event for the first time. Please note that if you register as a Novice, you will be scored in the Novice division, not your Age Group. By registering as a Novice you will start the race in the last wave of athletes if the race is an open water swim.
USA Triathlon requires each triathlete to either have a current membership or purchase a 1-day license. The 1-day license can be purchased when you register. The cost of a 1-day license is $15, an annul membership is $50 for adults and $10 for kids under 18.
Below are links to additional information that you will want to review before race weekend.
Find a Club:  Are you looking for a fun group of athletes to work out with? Find a club near you using the USAT Club Finder.
Training Articles
Volunteers are the lifeblood of any successful event.
If you would like to volunteer for this race just fill out the form below and we will put you to work!
Affiliated Charities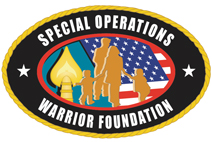 The Special Operations Warrior Foundation provides full scholarship grants and educational and family counseling to the surviving children of special operations personnel who die in operational or training missions and immediate financial assistance to severely wounded special operations personnel and their families. Please consider making a donation during the registration process. You can also make a donation via their website by clicking
HERE
.
---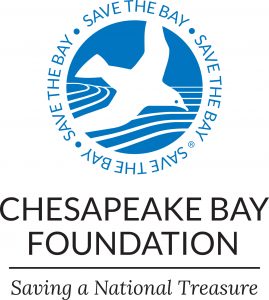 The Chesapeake Bay Foundation is a watershed protection agency that fights to keep the water we swim in clean. Please consider making a donation to the Chesapeake Bay Foundation during the registration process.