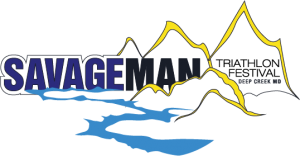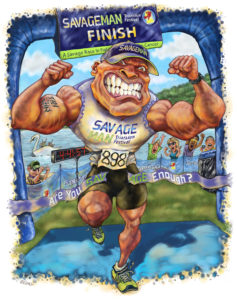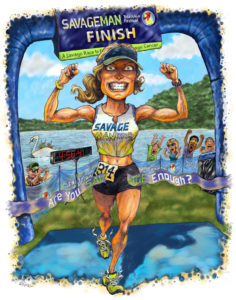 Deep Creek Lake and the SavageMan Triathlon must be experienced…
Deep Creek Lake and the pristine, rugged Allegheny Mountains of western Maryland, provide a venue of unmatched beauty and stunning scenery. Swim in crystal clear Deep Creek Lake. Ride the smooth, remote, and challenging roads of Garrett County. Run the Deep Creek State Park trails and surrounding lakeside roads. The SavageMan Triathlon Festival races will challenge and awe every participant. If such a triathlon appeals to you then you will love the SavageMan Triathlon Festival.  For 2019 we have reverted to the Classic SavageMan courses and format, with a twist.
Race Schedule
Friday 5PM – SavageMan Swim-Run #GoKinetic Prologue – 250m/1mi/250m/1mi/250m/1mi.  This spectator friendly event takes place entirely within 1/2 mile of the beach. Watch your favorite athlete race by 3 times as they vie for top tier placing.
Saturday 9AM – SavageMan 30 Olympic- Classic, challenging course with Bumblebee, Foy and a 2 loop run.
Saturday 9:30AM – SavageMan 20 Sprint- Classic course with a flat, out and back bike.
Sunday 8:30AM – SavageMan 70 Long Course – Classic course with Westernport, Big Savage Mtn, Killer Miller and the Fire Tower Trail (2 loops).
Westernport Wall – This year we are once again offering FREE bus rides to the westernport wall.  The buses will leave from the upper road above the transition area at 8:30am (You will not be able to see the start of the swim but it is worth it to see all the action on the Westernport Wall)  The buses will return promptly after athletes clear the wall.
Big Savage Challenge
3 days of racing. $5,000 in prize money.  Lowest cumulative time wins. Select Big Savage Challenge when registering for a multi-event discount.
Friday – Swim-Run Prologue / Saturday – Olympic / Sunday – Long Course
Big Savage Challenge Prize Money Breakdown: The $5,000 prize purse will be awarded equally to the 5 Male / Female Athletes competing in the Big Savage Challenge with the lowest combined times across the Prologue, 30 & 70 triathlon categories.  Athletes must complete all 3 events to be considered.
$2500 / $1500 / $500 / $350 / $150
We are excited to bring more racing to the The SavageMan Triathlon Festival and bring back the classic 70 & 30. We have more events/activities in the works, so rent a lake house with friends and stay Friday through Monday, we promise, the trip is worth it! Deep Creek Lake State Park is a top East Coast outdoor training destination. Hiking, road and mtn biking, trail running, kayaking and paddle boarding are all available within minutes of the race site. Don't wait, sign up today.
Be sure to watch our 2017 race videos, then sign up below. Learn more about the area and plan your Deep Creek Experience.
Register Now
SavageMan 70
Sunday, September 19, 2021 at 8:30 AM
Triathlon: 1.2 Mile Swim; 55.7 Mile Bike; 13.1 Mile Run
Aquabike: 1.2 Mile Swim; 55.7 Mile Bike
SavageMan 30
Saturday, September 18, 2021 at 9 AM
Triathlon: 1500 Meter Swim; 22.9 Mile Bike; 6.2 Mile Run
Aquabike: 1500 Meter Swim; 22.9 Mile Bike
SavageMan 20
Saturday, September 18, 2021 at 9:30am
Triathlon: 750 Meter Swim; 15.5 Mile Bike; 3.1 Mile Run
Aquabike: 750 Meter Swim; 15.5 Mile bike
Big Savage Challenge
Starts Friday, September 17, 2021 at 5:00 PM
Swim-Run Prologue: 250 Meter Swim; 1 Mile Run (done 3x)
SavageMan 30 Olympic: 1500 Meter Swim – 22.9 Mile Bike – 6.2 Mile Run
SavageMan 70 Long Course: 1.2 Mile Swim – 55.7 Mile Bike – 13.1 Mile Run
$15,000 Prize Purse – Lowest Combined Time Wins
Details
Packet Pickup
Lodging
Novice Athletes
Partners
Volunteer
Charities
Cut Off Times
Swag
Virtual

Race Information
Swag: All athletes receive a Tri-Blend Race Shirt, Custom Race Socks and a super cool custom Finisher's Medal. Also, don't forget the DJ, bounce house for the kids and fabulous post race spread.
Race categories available for this race are Age Group, Aquabike, Relay Teams, Clydesdale,  Athena, Military and Novice (No Awards). All categories are scored 3 deep.
The Prologue will be scored Top 3 Overall only, Male and Female.  NO age group or category awards for this event.
All Kinetic Multisports races are USA Triathlon sanctioned events. Click HERE for a brief description of common USAT racing rules and how you can avoid getting a penalty in this event.
All Kinetic Multisports race registrations are non-refundable. There are however options for race registration insurance and a one time deferral.  Visit our FAQ's for more details.
Are you new to the sport of triathlon and a bit nervous? Check out our training page so we can get you connected with a coach, club or training group to get you to the finish line.
All registered athletes will receive an email on the Wednesday or Thursday before the race with all the information pertaining to their entry to include bib numbers, wave start list with start times and any last minute details to make your race weekend go smoothly!
Do the Double or Triple: Would you like to race all 3 days of the Savageman Triathlon Festival weekend?  If so when you register for the 1st race you will be prompted to register for the second or third race saving you 20% off the highest price race!  If you are registering for the Big Savage Challenge it will be it's own option when registering.
The Westernport Wall and the Westernport Wall Block Party is an experience unique to triathlon with a 31% grade lined with screaming, cowbell-ringing crazed spectators. All athletes who successfully make it up the Westernport Wall cleanly will have a brick engraved with their name laid into the Wall for future Savages to ride over and fall onto! Relay teams DO NOT get bricks, sorry. Please read the Westernport Wall Rules HERE
Water Temperature: The water is expected to be in the mid to upper 60's. In 2019 it was 74!
Race Policies
Directions
2019 Athlete Guide
Participant list
FAQs
Course Cut Off Times
Westernport Wall Rules
Photography
Chessie Photos will be attending this event capturing images throughout the race course. Athletes will receive a customized email after the race with automated links to find your images. You may also go directly to their website to review their custom products, and purchase your photos from this and other Series Events.
Chessie Photo
https://chessiephoto.com/
2 Options for Packet Pick Up for the Savageman Prologue, 30 & 20
The Prologue (starts at 5pm Friday) has only 1. Packet Pick Up Option
1. Date: Friday
Time: 3:30PM – 7:00PM
Location: Race Site
Pre-Race Meeting: 6:30PM  in White Tent
Address:  898 State Park Road – Swanton, MD 21561
2. Date: Saturday
Time: 7:30AM – 8:30AM
Location: Race Site
2 Options for Packet Pick Up
For the Savageman 70
1. Date: Saturday
Time: 5:00PM – 7:00PM
Location: Race Site
Pre-Race Meeting: 6PM  in White Tent
Address:  898 State Park Road – Swanton, MD 21561
2. Date: Sunday
Time: 6:30AM – 7:30AM
Location: Race Site
Official Lodging Partner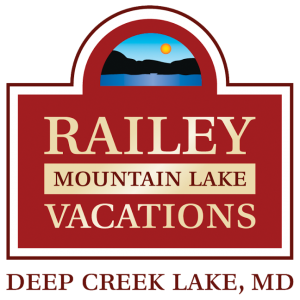 Railey Mountain Lake Vacations
With a total of over thirty years of experience in the Deep Creek Lake vacation rental market, Railey Mountain Lake Vacation's friendly staff are experts in the industry and are committed to making your Deep Creek Lake housing an unforgettable experience!
Weekend Rental Houses
Railey Mountain Lake Vacations offers a wide selection of houses. Call 866-966-3280 for more information and be sure to mention SavageMan Triathlon to receive a 10% discount on rental homes.
Taylor-Made Deep Creek Vacations offers 1-8 bedroom chalets, cottages and condos around the Deep Creek Lake area and exceeds expectations with award-winning customer service. Stay 3 nights for the price of 2! Ask your reservationist for more details! 1-866-351-1119 or www.deepcreekvacations.com.
The Suites at Silver Tree is offering a 10% discount for a two-night rental and a 20% discount for a three-night rental over SavageMan weekend. Suites at Silver Tree is the closest lodging to the State Park race site. Call 800-711-1719 for more information.
There is an enormous selection of rental houses on and near Deep Creek Lake that can accomomdate from 4 to 25. See the Chamber of Commerce for additional rental house options.
Hotel and Motel Options
There are many hotel and motel options near Deep Creek Lake, particularly near the ski area. See the Chamber of Commerce for hotel and motel options.
Camping Options
Many of the nearby State Parks and Forests have campgrounds, and the campgrounds at Deep Creek State Park are large and convenient. The SavageMan Triathlon run courses go right through this campground!
Campgrounds are also available at the BumbleBee Campground and at the following nearby State Parks: New Germany State Park, Big Run State Park, Savage River State Forest, Swallow Falls State Park, and Herrington Manor State Park.
Nights get cool in September so plan accordingly.
Thank you for making this event your first triathlon! There are many more people like yourself who will be racing this type of event for the first time. Please note that if you register as a Novice, you will be scored in the Novice division, not your Age Group. By registering as a Novice you will start the race in the last wave of athletes if the race is an open water swim.
USA Triathlon requires each triathlete to either have a current membership or purchase a 1-day license. The 1-day license can be purchased when you register. The cost of a 1-day license is $15, an annul membership is $50 for adults and $10 for kids under 18.
Below are links to additional information that you will want to review before race weekend.
Kinetic Multisports Partners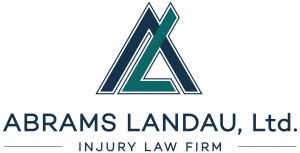 LANDAU LAW LLP is a preeminent litigation and insolvency boutique. We represent clients in a broad range of business litigation and insolvency matters. Our partners predominantly are former partners of large multinational firms who have found that they can provide better service to their clients in a firm with a more flexible structure.
---
Volunteers are the lifeblood of any successful event.
If you would like to volunteer for this race just fill out the form below and we will put you to work!
Affiliated Charities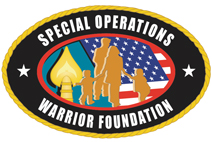 The Special Operations Warrior Foundation provides full scholarship grants and educational and family counseling to the surviving children of special operations personnel who die in operational or training missions and immediate financial assistance to severely wounded special operations personnel and their families. Please consider making a donation during the registration process. You can also make a donation via their website by clicking
HERE
.
---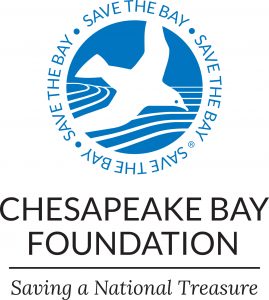 The Chesapeake Bay Foundation is a watershed protection agency that fights to keep the water we swim in clean. Please consider making a donation to the Chesapeake Bay Foundation during the registration process.
Course Cut Off Times
Long Course (70)
Swim – 1 hr 15 min
Top of Killer Miller on Bike – 5 hrs
Bike Finish – 6 hours
Run Finish Loop 1 – 7 hrs 30 Minutes
Run/Finish – 9 hours
Olympic Distance (30)
Swim – 1 hour
Bike – 3 hours
Run/Finish – 4 hours
Sprint Distance (20)
Swim – 1 hour
Bike – 2 hours
Run/Finish – 2.5 hours
Prologue (Swim-Run)
Start 3rd Swim by 5:45pm
Finish – 1 hour
Tri-Blend Cotton T-Shirt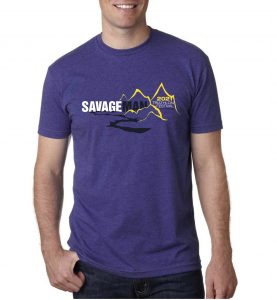 Virtual Racers Instructions
Choose your distance, log your activities and times, stay safe and wait for your awesome swag (stuff we all get)  to show up in the mail within 2 weeks after race weekend.
Sprint Distance Triathlon 750 meter swim, 15.5 mile bike, 5K run
Sprint Distance Aquabike 750 meter swim, 15.5 mile bike
Olympic Distance Triathlon 1.5K swim, 22.9 mile bike, 10K run
Olympic Distance Aquabike 1.5K swim, 22.9 mile bike
Long Distance Triathlon 1.2 mile swim, 55.7 mile bike, 13.1 mile run
Long Distance Aquabike 1.2 mile swim, 55.7 mile bike
How to log results:
You will be logging your miles directly into the RunSignUp system.  You will get an email with instructions for you to upload directly.  If you do not get the email, you can follow the below instructions.  You will not be able to enter data until the Race Weekend and you will have until 11:59pm Sunday (live race weekend) to log your results.  If you are having any trouble, please email us at virtual@kineticmultisports.com
Log activities directly from the results page by clicking on Submit Virtual Results or by finding your previous results and then using the "Log Activities" button in the top section.
-Results
-Click Submit Virtual Results, Lookup, Log Activities
Register Now