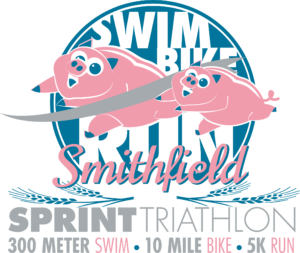 Located on the outskirts of picturesque Smithfield in the southeast corner of Virginia, the Smithfield Sprint Triathlon is an early season favorite. Hosted by the Luter Family YMCA this race features a short pool swim, lightning fast bike, and a flat run course.  Whether you are a seasoned athlete or a triathlon novice, this is a great event for you. You'll feel safe, yet challenged on the rural bike course and will have a flat, fun run to finish your race.  The 2021 race starts at 10AM and features a time trial pool swim and a grab and go BBQ meal.  Be sure to check out our Smithfield Sprint Triathlon Video to see what you have been missing, then sign up today!
Registration Opens Nov 1st
Smithfield Sprint Triathlon
Saturday, April 2, 2022 at 10:00 AM
Triathlon: 300 Meter Swim (Pool); 10 Mile Bike; 5K Run
Aquabike: 300 Meter Swim (Pool): 10 Mile Bike
Details
Packet Pickup
Plan Your Visit/Lodging
Novice Athletes
Partners
Volunteer
Charities
Swag
Virtual
Race Information
You'll love our swag!  All athletes receive a tri-blend race shirt, custom race socks and a custom themed finisher medal.  Also, don't forget the DJ and grab'n'go BBQ.  (Note – Each athlete receives 1 Free BBQ Meal with their entry, if you would like to purchase more meals for family & friends you can do it HERE)
Race categories available for this race are Age Group, Aquabike, Relay Teams, Clydesdale,  Athena, Military, Collegiate and Novice (No awards). All categories are scored 3 deep. There will not be an onsite awards ceremony in 2021 (no gathering). Awards will be posted online and mailed shortly after the race.
All Kinetic Multisports races are USA Triathlon sanctioned events. Click HERE for a brief description of common USAT racing rules and how you can avoid getting a penalty in this event.
All Kinetic Multisports race registrations are non-refundable.  There are however options for race registration insurance and a one time deferral.  Visit our FAQ's for more details.
Are you new to the sport of triathlon and a bit nervous?  Check out our training page so we can get you connected with a coach, club or training group to get you to the finish line.
All registered athletes will receive an email the week prior to the event with a specific COVID instructions as well as race specific information.
Spectators ARE allowed around the race site, they must adhere to the same mask and social distance requirements as the athletes.
Race Policies
Directions
2021 Athlete Guide
Participant list
FAQs
2 Options for Packet Pick Up
1. Date: Friday
Time: 5-7 PM
Location: Luter Family YMCA Gym
Pre-Race Meeting: 6 PM (will be streamed live on our Facebook page)
Race Site Address: 259 James Street
Smithfield, VA 23430
2. Date: Saturday
Time: 8:00am to noon
Location: Luter Family YMCA Gym
Pre-Race Meeting:(will be streamed live on our Facebook page)
Please Note: All participants must collect his/ her own event packet. Photo ID is required in order to collect event materials. NO ID = NO EVENT.  HINT if you take a photo of your ID with your phone, that will be sufficient for photo ID purposes. 
Pre-Race Meeting: An extensive pre-race meeting will take place the day prior to the race at 6PM located near the transition area. Staff will be available for questions onsite, but there will not be a large group of athletes gathered up to huddle, please remember to socially distance yourself and wear a mask.  (will be streamed live on our Facebook page)
Things to Do
Get to Smithfield a day early to savor the hospitality and ambiance of the town and surrounding area.  Visit Genuine Smithfield to find a listing of restaurants, breweries, museums, parks and much, much more.
Lodging
Get the absolute best rate on local lodging: HERE Book now, rooms blocks released 3/25!
Thank you for making this event your first triathlon! There are many more people like yourself who will be racing this type of event for the first time. Please note that if you register as a Novice, you will be scored in the Novice division, not your Age Group. By registering as a Novice you will start the race in the last wave of athletes if the race is an open water swim.
USA Triathlon requires each triathlete to either have a current membership or purchase a 1-day license. The 1-day license can be purchased when you register. The cost of a 1-day license is $15, an annul membership is $50 for adults and $10 for kids under 18.
Below are links to additional information that you will want to review before race weekend.
Kinetic Multisports Partners
Located in Herndon, Va., Abrams Landau Ltd., concentrates on several specific areas of personal injury law, including workers' compensation, and other on-the-job injuries. Additionally, we advocate for those injured in car accidents, at airports and other public premises, and while participating in amateur sports and fitness activities. Abrams Landau Ltd., has been representing clients up and down the East Coast since 2000.
---
Volunteers are the lifeblood of any successful event.
If you would like to volunteer for this race just fill out the form below and we will put you to work!
Affiliated Charities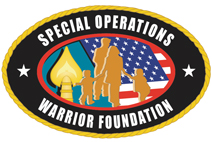 The Special Operations Warrior Foundation provides full scholarship grants and educational and family counseling to the surviving children of special operations personnel who die in operational or training missions and immediate financial assistance to severely wounded special operations personnel and their families. Please consider making a donation during the registration process. You can also make a donation via their website by clicking
HERE
.
---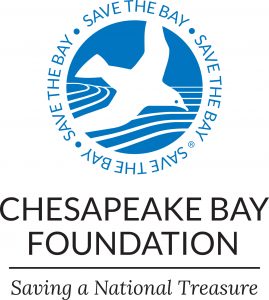 The Chesapeake Bay Foundation is a watershed protection agency that fights to keep the water we swim in clean. Please consider making a donation to the Chesapeake Bay Foundation during the registration process.
     Tri-Blend
Cotton T-Shirt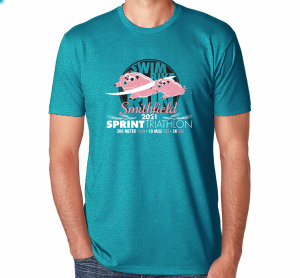 Custom Race Socks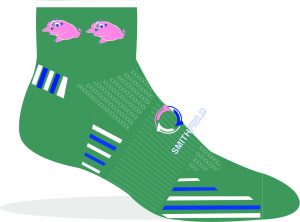 Custom Finisher Medal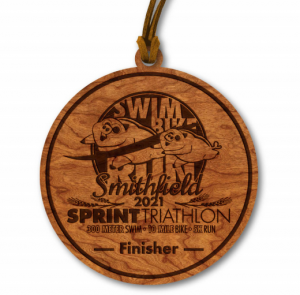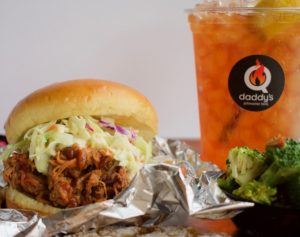 Virtual Racers Instructions
Choose your distance, log your activities and times, stay safe and wait for your awesome swag (stuff we all get)  to show up in the mail within 2 weeks after race weekend.
Sprint Distance Triathlon 300 meter swim, 10 mile bike, 5K run
Sprint Distance Aquabike 300 meter swim, 10 mile bike
How to log results:
You will be logging your miles directly into the RunSignUp system.  You will get an email with instructions for you to upload directly.  If you do not get the email, you can follow the below instructions.  You will not be able to enter data until the Race Weekend and you will have until 11:59pm Sunday (live race weekend) to log your results.  If you are having any trouble, please email us at virtual@kineticmultisports.com
Log activities directly from the results page by clicking on Submit Virtual Results or by finding your previous results and then using the "Log Activities" button in the top section.
-Results
-Click Submit Virtual Results, Lookup, Log Activities
Registration Opens Nov 1st