Staged out of beautiful Smith Mountain Lake State Park this triathlon classic has clear water, mountain views and fun courses. The swim features a sandy beach start and a crisp, clear lake. The bike and run courses are rolling, but not too challenging. This is a great race if you are just starting out in the sport, or have been racing for 20 years. Smith Mountain Lake is home to numerous lodging options and attractions. There is great trail running in the park and the Blue Ridge Parkway isn't too far away if you want to stay the night and ride again on Sunday. With numerous B&B's, breweries and wineries in the area this race needs to be on your "racecation" bucket list!
Watch the Smith Mountain Lake Triathlon preview, then sign up below.

REGISTER NOW
RUN SIGN UP PAGE
Smith Mountain Lake Triathlon
Saturday  May 4, 2024 at 9:00 AM
Triathlon: 750 Meter Swim (Lake); 20K Bike (Rolling Hills); 5K Run (Rolling Hills)
Aquabike: 750 Meter Swim (Lake); 20K Bike (Rolling Hills)
Details
Packet Pickup
ParaTri
Lodging
Photos
Testimonials
Novice Athletes
Partners
Volunteer
Charities

Race Information
All athletes receive a great race, a super comfy race shirt and socks, finisher's medal, post race food/drink, high-fives and sore muscles!
Race categories available for this race are Overall, Masters Overall, (the overall winners must come from the age group category)
Age Group, Aquabike (swim-bike-done!), Military (Active Duty|Retirees|Veterans|First Responders|Law Enforcement|Fire|EMS), Clydesdale (Males 220lbs & over) Athena (Females 165lbs & over)  and Relay Teams (Mixed Only). All categories are scored 3 deep.
All Kinetic Multisports races are USA Triathlon sanctioned events. You'll be included in their National Ranking as well as support the US Olympic Team. Click HERE for a brief description of common USAT racing rules and how you can avoid getting a penalty in this event.
All Kinetic Multisports race registrations are non-refundable. Race registration insurance is available during the registration process.
Race Deferrals are available, learn more in our FAQ's.
All registered athletes will receive an email on the Wednesday or Thursday before the race with all the information pertaining to their entry to include any last minute details to make your race weekend go smoothly!
Please do not exceed the speed limit inside the park (25 mph)! The speed limit is STRICTLY enforced!
Is this your first race? Welcome to the sport and the Kinetic Multisports family!
Race Policies
Directions
Athlete Guide
Participant list
FAQs
2 Options for Packet Pick Up
1. Date: Friday
Time: 5-7 PM
Location: Smith Mtn. Lake State Park
Swim Area Pavilion (Race Site)
Pre-Race Meeting: 6PM – Race Site
Race Site Address: Smith Mountain Lake State Park
1235 State Park Road
Huddleston, VA 24104-9547
2. Date: Saturday (Race Day)
Time: 7-8:15AM
Location: Smith Mtn. Lake State Park
Swim Area Pavilion (Race Site)
Pre-Race Meeting: 8:45 at the beach
Please Note: All participants must collect his/ her own event packet. Photo ID is required in order to collect event materials. NO ID = NO EVENT.  HINT if you take a photo of your ID with your phone, that will be sufficient for photo ID purposes.
Please do not exceed the speed limit inside the park (25 mph)! The speed limit is STRICTLY enforced!
Pre-Race Meeting: An extensive pre-race meeting will take place at 6 PM on Friday. If this is your first race, come to this meeting to have your questions answered. A second brief meeting will occur 15 minutes prior to the start race morning.
The USA Paratriathlon Development Race Series is the premier, national-level, racing circuit for new and emerging paratriathletes in the United States.
Any athlete wishing to compete in the USA Paratriathlon Development Race Series must have a USA Triathlon National Classification or a World Triathlon Classification of a "C" or "R" or "P" and be 16 years of age or older as of December 31, 2023. These athletes should register for the races in their respective Sport Classes: PTWC 1-2, PTS 2-5, or PTVI 1-3. If you are not yet classified, you may compete in the sport class that you expect to be classified.
Paratriathlon Development Series Race Category Descriptions:
• PTWC 1-2: athletes with limitations in lower (PTWC2) and upper body (PTWC1), using a handcycle for the cycling segment and a racing chair for the running segment.
• PTS 2-5: athletes with limitations in lower and/or upper limbs (lower class number means there are more limitations) who compete in (regular) cycling and running. Assistive devices such as prosthetic legs and/or bike modifications can be used.
• PTVI 1-3: athletes with vision impairment, subdivided in three classes by severity of vision loss (visual acuity and/or visual field).
PC Open Race Category Descriptions:
PC Open athletes are welcome to race in these races. PC Open (Physically Challenged Open) athletes are paratriathletes who are not able to be classified or choose to use equipment that doesn't follow Paratriathlon Competition Rules.
PC Open athletes are not eligible for Series awards, however, will be recognized in the PC Open Series Standings.
PC Open athletes should register for the PC Open Category that best fits:
PC Open Wheelchair
PC Open Ambulatory
PC Open VI
USAT Paratriathlon Free Clinic Registration
USAT Paratriathlon Coaches will lead a free, pre-race clinic on Friday at 4PM at Smith Mtn Lake State Park. Please register for this free clinic at the following link: Clinic Registration
Lodging
Plan your visit and find a place to stay HERE
Why Race Smith Mtn Lake?
"Everything about this race is great: excellent communication, extremely well run, great volunteers, beautiful venue!"

"I am a runner and this was my first triathlon. I would encourage any other "runners" who are on the fence about trying to give this one a shot! Kinetic Multisports was more organized than any running event I've been too, answered all my pre race questions, and had so many water safety measures in place I didn't feel unsafe at any point. It was a high energy, amazing experience!"

"The SML Sprint triathlon was an exhilarating event that tests your fitness while wowing you with beautiful, pristine surroundings."
Thank you for making this event your first triathlon! There are many more people like yourself who will be racing this type of event for the first time.  Please note that we no longer have a Novice category/division. We now start all of our races with a time trial start (One at a time) so you can start the race where you feel most comfortable.  We do however have what we call a nervous swimmer swim cap.  If you are nervous about the swim make sure to ask for the nervous swimmers cap at packet pick up.
USA Triathlon requires each triathlete to either have a current membership or purchase a 1-day license. The 1-day license must be purchased when you register. The cost of a 1-day license is $15, an annul membership is $50 for adults and $10 for kids under 18.
Below are links to additional information that you will want to review before race weekend.
Partners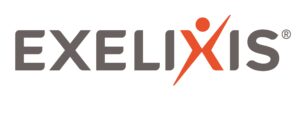 Founded in 1994, Exelixis, Inc. (Nasdaq: EXEL) is a commercially successful, oncology-focused biotechnology company that strives to accelerate the discovery, development and commercialization of new medicines for difficult-to-treat cancers. For more information click HERE.

Partnering with you to live your best life.
Centra serves over 500,000 people as the preferred provider of critical medical services in central and southern Virginia.

At Fleet Feet Roanoke, our mission is to …
Be a place where team members find fulfillment, enjoyment and satisfaction by helping our guests find solutions to meet their specific needs and to achieve their goals.
Be a welcoming and inclusive business that inspires, motivates, empowers and improves the quality of life for the community we serve.
Support, grow, encourage and create opportunities for our community to become a more active and healthier place to live.
Give back to the community in which we live and serve.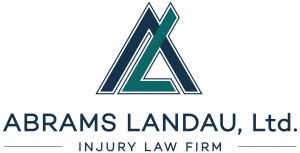 Located in Herndon, Va., Abrams Landau Ltd., concentrates on several specific areas of personal injury law, including workers' compensation, and other on-the-job injuries. Additionally, we advocate for those injured in car accidents, at airports and other public premises, and while participating in amateur sports and fitness activities. Abrams Landau Ltd., has been representing clients up and down the East Coast since 2000.
Volunteers are the lifeblood of any successful event.
If you would like to volunteer for this race just fill out the form below and we will put you to work!
"*" indicates required fields
Affiliated Charities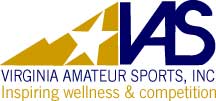 Virginia Amateur Sports, a Roanoke based non-profit group works to promote access to sporting events of all kinds to Virginia residents. Please consider making a donation during the registration process.
REGISTER NOW