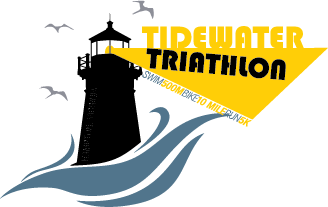 Staged out of Buckroe Beach in Hampton, VA the The Tidewater Triathlon is a fun, must do sprint triathlon. Buckroe Beach Park provides a stunning setting for this mid-summer race. The 500 meter point to point swim takes place in the Chesapeake Bay and goes around a large pier, providing outstanding view of the swim course! The bike course is closed to traffic and is a fast, 2 loop course. The run is a fast and flat out and back course on the boardwalk and First Street. There is plenty to see and do in the area so come in Friday night and see the local attractions before the race on Saturday. There are a multitude of activities, including the Virginia Air and Space Museum, and The Mariners Museum.  Plus, it's a short drive to Virginia Beach. Click HERE to discover your reason to visit Hampton and race the Tidewater Triathlon.
Looking to explore the race site and see others in action? Click HERE to see last years race video.
Register Now
Tidewater Sprint Triathlon
Saturday, July 21, 2018 at 7:00 AM
500 Meter Swim (bay); 10 Mile Bike (flat); 5K Run (flat)
Details
Packet Pickup
Lodging
Novice Athletes
Training
Volunteer
Charities

Race Information
You'll love our swag! All athletes receive a Tri-Blend Race Shirt, Custom Race Socks and a shot at a super cool, custom Finisher's Medal. Also, don't forget the DJ, bounce house for the kids and a fabulous post race pizza.
Race categories available for this race are Age Group, Aquabike, Relay Teams, Clydesdale, Master's Clydesdale, Athena, Military and Novice. All categories are scored 3 deep.
All Kinetic Multisports races are USA Triathlon sanctioned events. Click HERE for a brief description of common USAT racing rules and how you can avoid getting a penalty in this event.
All Kinetic Multisports race registrations are non-refundable. There are however options for race registration insurance and a one time deferral.  Visit our FAQ's for more details.
Race Policies
Location Map
Participant list
FAQs
Date: Friday
Time: 5pm-7pm
Location: Race Site
Pre-Race Meeting: 6pm
Date: Saturday
Time: 530am-630am
Location: Race Site
Pre-Race Meeting: 645am at Swim Start
Race Site Address:
Buckroe Beach
100 N 1st Street
Hampton, VA 23664
Note: Participants must collect his/ her own event packets. Photo ID is required in order to collect event materials. NO ID = NO EVENT. Hint if you take a photo of your identification and have it on your phone that will be sufficient for ID purposes. ALL USAT annual members must show a valid USAT membership card or pay the one day membership fee ($15).
Click HERE for area hotels.
Thank you for making this event your first triathlon! There are many more people like yourself who will be racing this type of event for the first time. Please note that if you register as a Novice, you will be scored in the Novice division, not your Age Group. By registering as a Novice you will start the race in the last wave of athletes if the race is an open water swim.
USA Triathlon requires each triathlete to either have a current membership or purchase a 1-day license. The 1-day license can be purchased when you register. The cost of a 1-day license is $15, an annul membership is $50 for adults and $10 for kids under 18.
Below are links to additional information that you will want to review before race weekend.

Endorphin Fitness is the most successful coaching organization in Virginia from beginner to elite and youth to adult.Visit www.endorphinfitness.com to learn about Endorphin Fitness Group Coaching, Personal Coaching, Expert Bike Fitting, Performance Testing, and Technique Video Analysis.
Are you looking for a Training Plan for this race?  If so check out these Training Plans from our friends at Endorphin Fitness!  If desiring more personalized coaching, contact Endorphin Fitness directly at coaching@endorphinfitness.com or by calling 804.741.1599
Tri Training Plan (Beginner)
Beginner 8-week training plan to prepare for the 2018 Tidewater Triathlon.  Developed by the 2012 USA Triathlon Coach of The Year Michael Harlow from Endorphin Fitness.  Detailed workouts laying out exactly what you need to do to get to the finish line.
Cost is $55 for 8-week plan.  Click HERE to purchase the Beginner plan!
Tri Training Plan (Intermediate)
Intermediate 8-week training plan to prepare for the 2018 Tidewater Triathlon.  Developed by the 2012 USA Triathlon Coach of The Year Michael Harlow from Endorphin Fitness.  Detailed workouts laying out exactly what you need to do to get to the finish line.
Cost is $55 for 8-week plan.  Click HERE to purchase the Intermediate plan!
Open Water Swim Clinic

Looking for an edge in the water?  Already a good swimmer but would like to get an advantage in the open water swim portions of a triathlon?
Peluso Open Water clinics are back!  In these clinics you will learn and practice all aspect of open water swimming. Peluso Open Water Clinics expert coaches have helped hundreds of athletes, from beginners to experienced pool swimmers, to become more comfortable and efficient in the open water. This one hour clinic will be held at 5PM on Friday, July 20th at Buckroe Beach.   
This clinic is only $20 and you can register and find more information HERE
Training Articles
Find a Club: Are you looking for a fun group of athletes to work out with? Find a club near you using the USAT Club Finder.
Volunteers are the lifeblood of any successful event.
If you would like to volunteer for this race just fill out the form below and we will put you to work!
Affiliated Charities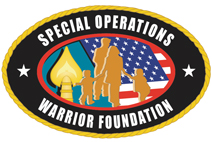 The Special Operations Warrior Foundation provides full scholarship grants and educational and family counseling to the surviving children of special operations personnel who die in operational or training missions and immediate financial assistance to severely wounded special operations personnel and their families. Please consider making a donation during the registration process. You can also make a donation via their website by clicking
HERE
.
---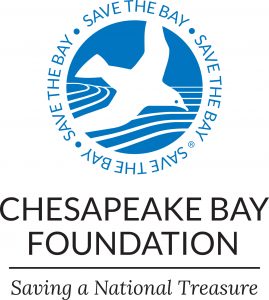 The Chesapeake Bay Foundation is a watershed protection agency that fights to keep the water we swim in clean. Please consider making a donation to the Chesapeake Bay Foundation during the registration process.